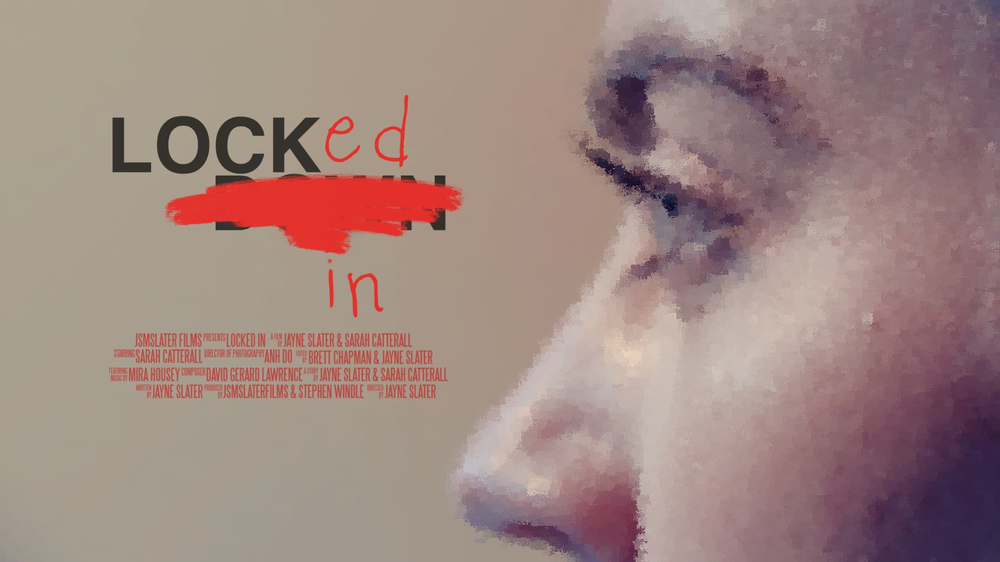 ★★★★
Directed by: #JayneSlater
Starring: #SarahCatterall
Short Film Review by: Alexandra James
---
Directed by Jayne Slater, Locked In is a short film that captures the confusing and difficult times of the pandemic. Being forced to remain inside and avoid contact with friends, family and loved ones to protect people from catching the virus. However, this short concentrates on those that were not only isolated, but away from their family who are in a completely different country, making lockdown that much harder to cope with. Olivia is the main character, an American student in the UK, her housemate leaves as lockdown begins so that she can be with her family, whilst Olivia must stay in the home alone and forced to withstand the isolating struggles that come from the pandemic.
Many of us entertained ourselves with a TV series, books, and online exercise classes to keep our minds and bodies active and to hopefully not lose that sense of normality. Nevertheless, there were moments within lock down that I'm sure many people experienced. Feelings of hopelessness and frustration and even depression in some cases. For Olivia, who is miles away from home, these feelings were very prominent, and the audience could clearly see this. Actress Sarah Cattrall who played Olivia conveyed this mixture of emotions extremely well. Occasionally, people can feel strong and happy in one moment and then hit a low point in the next instant. These were the harsh realities of the pandemic and Locked In depicted this blend of feelings in a very real way and takes the audience back to a very emotional time.
It was great that this short brought a sense of realism. Locked In has a running time of around 6 minutes and perfectly captures the essence of day-to-day life which we have all endured during lock down. The plot is very simple, but this is not a negative, as it takes the audience back to a time where we were all living very simple lives and finding new ways to keep ourselves active. Without anyone to hug or speak to, our minds begin to wander and for Olivia, this is exactly what happened. You begin to think about being around loved ones again, to share an embrace. Something so simple and yet, means the most to a person. Lock down was a difficult and painful experience for some people, and it certainly makes the audience remember this time but also feel grateful to be around loved ones again.
Locked In is a moving short film that takes the audience back to some difficult times, however, it does make us remember how far we have now come. It is amazing to think that this is an event in history that was experienced by everyone across the world, it separated and isolated many but, in some respect, it also brought us together and makes you cherish every moment we have now.