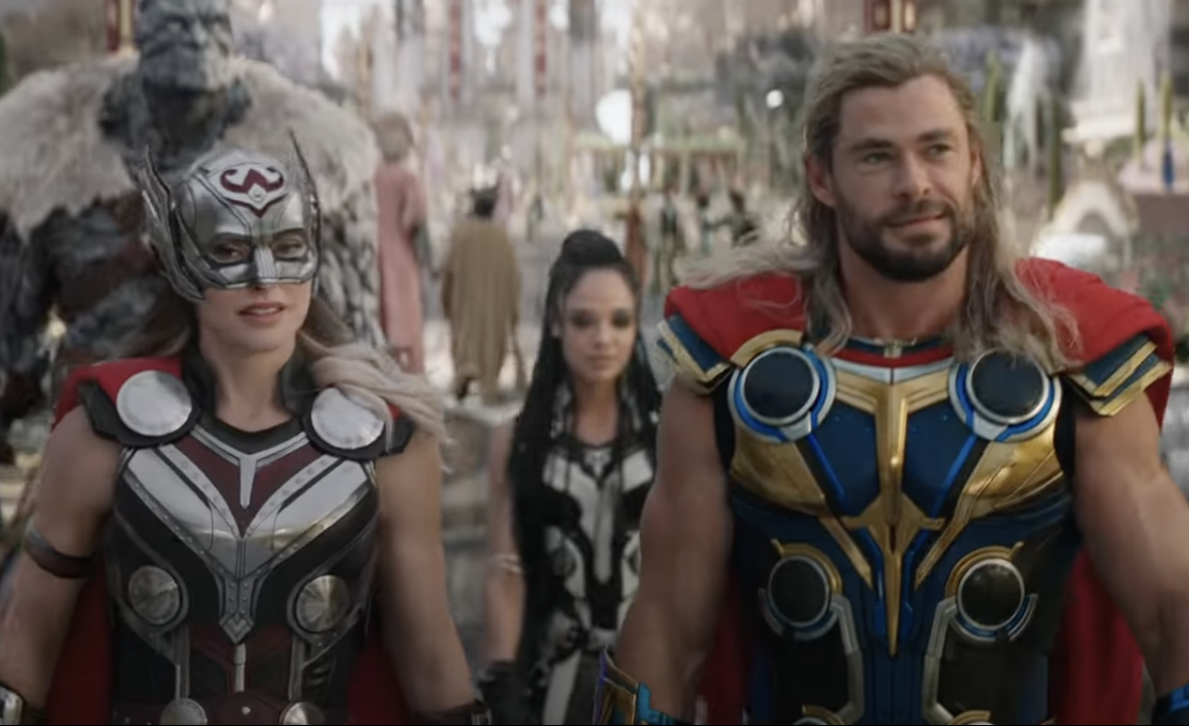 Since the commencement of Phase 4 of the Marvel Cinematic Universe, I'm confident in saying that the bloom is off the rose. The last year and a half of MCU projects have been great as expected, but there have been many that have left me longing for more. Starting from January 2021 with Wandavision, Marvel has released 12 projects that have done little to show cinephiles the direction of this universe. In comparison, Phase 1 ran from 2008-2012 and included five entries before The Avengers. However, from the initial post-credit scene in Iron Man, most knew the inevitably of an Avengers team-up film.
While phase 4 has included some incredible works, including Wandavision, Shang-Chi and the Legend of the Ten Rings, Spider-Man: No Way Home, and most recently Ms. Marvel, it's also included the first Rotten film in the MCU, The Eternals. With inconsistency in their long-term storytelling, I was longing for more movies like Shang-Chi, where the film's singular tale was more important than connecting to the overarching story the Marvel Cinematic Universe consistently aims to create.
While mostly enjoying the MCU's recent entry, Doctor Strange and the Multiverse of Madness, my excitement for not only Taika Waititi's first film since winning the Oscar for Jojo Rabbit but his follow-up to a film I hold high regard for, Thor: Ragnarok, was relatively high. Not without its flaws, Thor: Love & Thunder is a Taika Waititi film through and through. Love & Thunder electrifies with laughs, love, and tragedy. Waititi takes the God of Thunder on his most personal and emotional journey that is both rich and sublime.
Thor: Love & Thunder picks up right after the events of Avengers: Endgame. Our favorite Asgardian is still aligned with the Guardians of the Galaxy and on a journey to turn that "Dad bod to God bod." While content with just being one of the guys, Thor channels his inner Michael Jordan and comes out of retirement as Gorr, The God Butcher (Christian Bale), is slaying all of the universe's gods.
In an attempt to take him down, Thor enlists the assistance of Korg and Valkyrie, only to find out there's one more face from his past that can help – Jane Foster, who has gained the ability not only to wield Mjolnir but has taken up the mantle as "Mighty Thor."
Academy Award winner Taika Waititi and Jennifer Kaytin Robinson's screenplay takes what worked in Ragnarok, sprinkled with a rich emotional arc that elevates the film from a rinse and repeat sequel to a deep dive into mortality; not only with Thor and Jane but Gorr as well.
During the film's press tour, Waititi, along with Chris Hemsworth and Tessa Thompson, described the "nuance" of Gorr, with Waititi saying that he's "the most sympathetic villain" the MCU has seen. The trio was spot on as Waititi and Robinson's script challenges its audience to grasp and understand Gorr's intentions. As a soon-to-be father, it was not hard to get Gorr's motivation.
Academy Award winner Christian Bale delivers one of the best villainous portrayals in the entire run of the MCU. Bale's Gorr is unhinged and frightening while evoking sympathy from the audience. It's safe to say that Gorr enters the pantheon of great villains in the Marvel Cinematic Universe, joining the likes of Thanos, Killmonger, and Vulture.
Along with Gorr's arc, Jane's story struck me as the emotional crutch of the film. After years away from the MCU, it was a surprise to see Natalie Portman return, and after concluding the film, it made perfect sense. Portman is given her richest and deepest story in her run with Marvel and offers her best performance in any of the Thor films.
Chris Hemsworth's performance concludes the trifecta of elite arcs in the film. It will be a shock to no one when I say Hemsworth can balance the comedy and drama and mold them into one of his character's richest narratives thus far. However, Hemsworth's portrayal spurs growth and maturity in the character that excites me for the future of the God of Thunder.
The film lets cinephiles down with little use of Tessa Thompson. While Thompson's Valkyrie is still one of the best characters Marvel has to offer, she is given very little to do this time, which will surely disappoint many.
With Valkyrie's misuse, Waititi's comedy is indeed to perturb those already timid about Waititi's style. As previously mentioned, the film can balance both the comical and dramatic aspects the film. However, the jokes and gags may go a bit far for some. A prime example of this balancing act gone wrong is the sequence with Russell Crowe's Zeus; a scene I found pretty hilarious but left others I've spoken to comedically unsatisfied.
Aided by another masterful score by Academy Award winner Michael Giacchino, Thor: Love and Thunder is the MCU film I've been craving.
Is it a top-tier Marvel Cinematic Universe? No, but it's a satisfying cinematic experience that will have you longing for more adventures with the Asgardians.