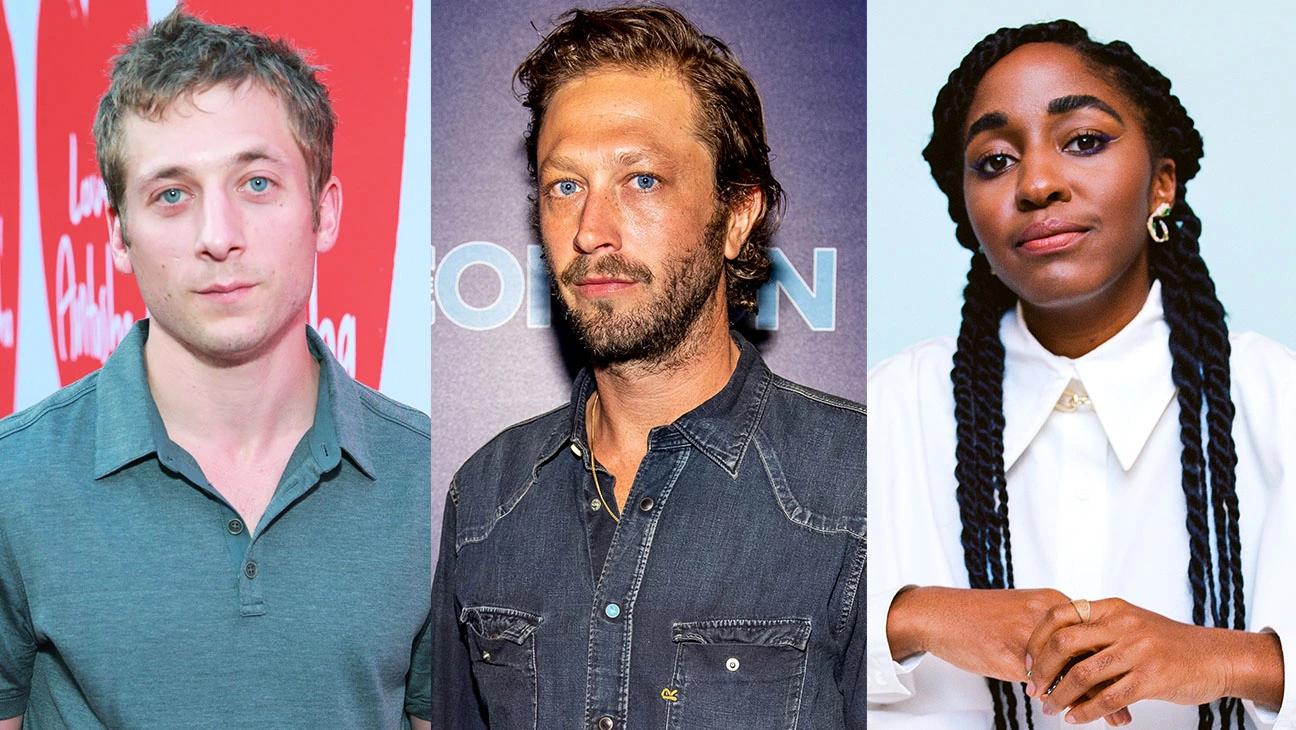 "Is there a name for that thing where you're afraid of something good happening 'cause you think something bad's gonna happen?'"
"I dunno. Life?"
I've been in the service industry for over fifteen years. Front of house, on the line, managing, bartending, bussing, you name it. I've also been an avid film and television fan for even longer, and in my thirty-plus years, I have yet to find a film or series that has made me feel as in the kitchen as The Bear does.
An Authentic-Feeling Slice of Life
The lingo the characters use, the tension between coworkers who've been there way too long, the one cook who can't stop making his own dishes on the side, and even that one guy who just won't shut the fuck up in the middle of a dinner rush. There's that flash when something on the stove catches fire in the middle of your sixth double shift in two weeks and your brain, even for a nanosecond, wonders if you really should put it out or just let your stress and anxieties crumble to ash. These moments, and the emotions stirred up from watching them, felt almost too real, and I loved every minute of it.
Every aspect of kitchen life, the good, the bad, and the ugly, is encapsulated in this eight-episode series. If creator Christopher Storer (notable producer and director of comedy specials as well as six episodes of Hulu's Golden Globe-winning Ramy, which he also executive produced) and his team have never clocked in for a kitchen shift on their own or as research, I would be stunned. Their authenticity should be commended. The writing is top-notch, and no character ever feels too far-fetched.
A Well-Seasoned Cast of Characters
The cast is led by Jeremy Allen White as Carmen "Carmy" Berzatto, a world-class chef who finds himself back home in Chicago running his late brother's sandwich shop in the blue-collar River North neighborhood. White's performance may be reminiscent of his decade-long stint as Lip in Showtime's acclaimed series Shameless, but his work as Carmy stands on its own and he really shines as he becomes increasingly frustrated when the staff pushes back against his efforts to improve the shop while coping with the loss of his brother.
One of the first things Carmy does is bring in Sydney (Ayo Edebiri) to stage or try out, to be his new sous chef. Culinary Institute of America-trained and having worked in Alinea, Smoque, and Avec (these notable Chicago restaurants, as well as other food meccas, are constantly name-dropped), Sydney is a young, driven chef who puts her money where her sauté pan is to show the grizzled kitchen vets she's no slouch. Edebiri is delightful every moment she's on-screen with a blend of optimism seen in the newest of cooks and with the determination of someone who knows what they're capable of. Her interactions with blue-collar misogynist Richie (Ebon Moss-Bachrach), the best friend of Carmy's brother Michael, are stand-out clashes in a show already boiling with tension.
Surprise Guests and Surprise Feels
The entire supporting cast is dynamite, a real melting pot of cultures and personalities, as most kitchens tend to be. Everyone has their own voice, their own cooking mentality, and their own brand of humor. It's also a treat to see chef and internet personality Matty Matheson, also a producer on The Bear, in a recurring guest role as a family friend and the restaurant's go-to handyman who just wants to be part of the team. This is to say nothing of other surprise guests who I will refrain from spoiling, as discovering them is as much fun as their performances.
Beneath the show's cynical humor and stressful services, there's a lot of heart. This is about more than a restaurant, it's about the people in it. Carmy and his sister "Sugar" (Abby Elliott) aren't the only people who lost someone; everyone did. This dysfunctional chosen family grapples with the loss of a man they all loved, but most are too proud to say it. Mental health, addiction, financial struggles, and trauma are all discussed, and each episode finds a way to tackle these heavy subjects with grace and pacing that never overwhelms the viewer or is too heavy-handed. The cinematography is immersive and expertly crafted, and between scenes of people cooking and shouting at each other, we're given beautiful sequences of food being prepared and served reminiscent of films like Chef, only with more grit under its nails and a crumpled pack of cigarettes in its chef coat. The soundtrack is wonderfully curated and enhances a series that is already unapologetically Chicagoan and includes notable Chicago band Wilco among others. The dialogue and characters are the real stars of the series with rarely a moment that ever rings false. There are some brief slurs that feel a bit rough, but it's not enough for me to send the show back to the kitchen.
Conclusion: Watch this show today!
With only eight episodes, most a half-hour, The Bear is a funny, tense, and riveting binge. My only regret is not stretching it out and relishing it more before the inevitable second season airs, but the beauty of streaming is I can always go back for seconds.
Have you already binged The Bear? What did you think? Let us know in the comments below!
All eight episodes are available on FX on Hulu now.
---
Watch The Bear
Powered by
Does content like this matter to you?
---
Become a Member and support film journalism. Unlock access to all of Film Inquiry`s great articles. Join a community of like-minded readers who are passionate about cinema – get access to our private members Network, give back to independent filmmakers, and more.
Join now!