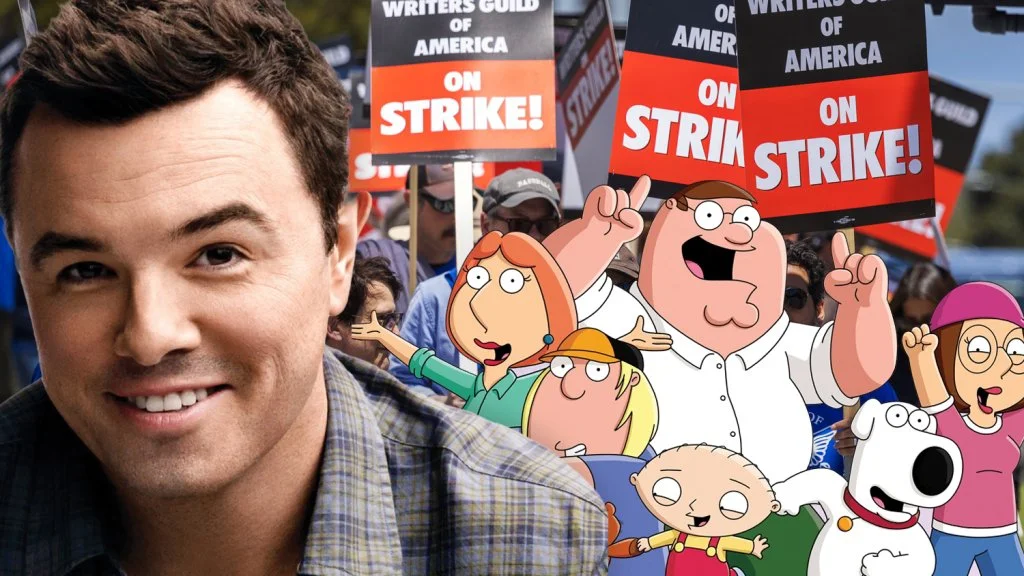 As the Writers Guild Of America strike kicked in a couple of weeks ago, the studios sent letters to showrunners who were also members of the WGA making it clear they expected work to continue. Writing duties were paused, but showrunner activity was to carry on. Lots of showrunners pushed back, and said they were all in this together. Solidarity, and so on.
Now Seth MacFarlane and his fellow Family Guy and American Dad showrunners Brian Boyle, Matt Weitzman, Rich Appel, and Alec Sulkin have all downed tools to join the strike. A report in Deadline says they have told 20th Television straight up that none of them will be working while the WGA remains on strike.
MacFarlane was a strong voice for the WGA during the last strike of 2007-2008. He's joined some picket lines since the strike kicked off. The strike is now at the start of the third week and industry watchers are expecting this to run for several months. Several shows and films have been impacted so far.
The Last Of Us season 2 casting is currently on hold, as is Stranger Things and the new Game Of Thrones prequel. The late-night chat show roster is completely halted. ABC's Jimmy Kimmel Live, CBS' The Late Show, and NBC's Tonight and Late Night are all on hiatus with repeats being shown. HBO has ceased live production of Real Time with Bill Maher and Last Week Tonight with John Oliver. Comedy Central's The Daily Show is also parked.
In the last decade, median weekly writer-producer pay declined 4%, or 23% after adjusting for inflation, according to the WGA. Screenwriters' pay declined 14% in the last five years after inflation as well. The situation with streaming residuals is also a contributing factor to the strike. After negotiations reached an impasse on May 1, the WGA called a strike to begin on May 2.
Check back every day for movie news and reviews at the Last Movie Outpost
The post FAMILY GUY Showrunners Join Strike appeared first on Last Movie Outpost.