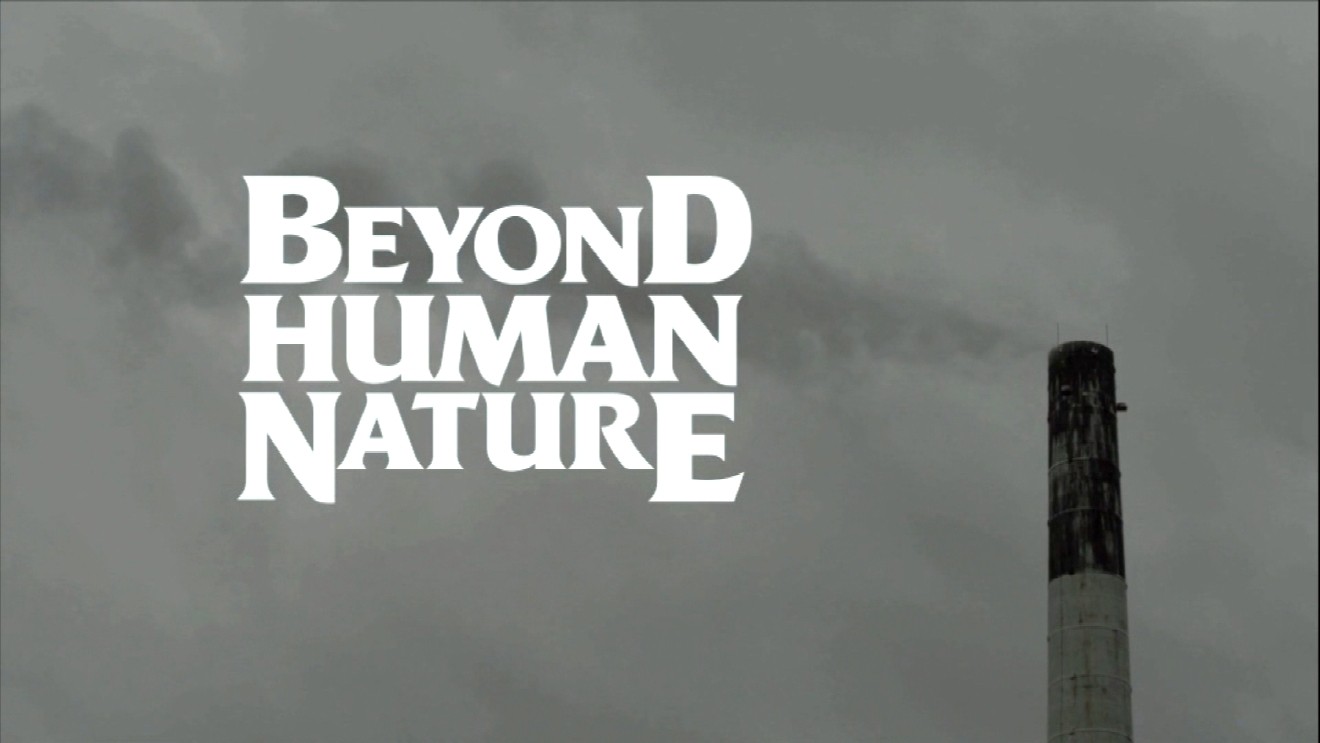 Introduction
'This factory has worked 0 days without a murder'. This is the story of the notorious 1992 Tom
Monfils pulp vat murder investigation in Green Bay, Wisconsin, and how the victim's
brother doubts the official story thirty years later.
A case that rocked Wisconsin at the time is back in the spotlight again.
Filmmaker,
and Milwaukee native, Michael Neelsen is reopening the debate surrounding the
"Monfils 6" in his new documentary, Beyond Human Nature.    
The documentary tells the story of a paper mill employee, Tom Monfils, who was found
at the bottom of a pulp vat at the James River Paper
Mill in 1992. After three years of seemingly fruitless investigations, six of Tom's coworkers, who would later be dubbed the "Monfils 6," were convicted of his murder and sentenced to life in prison. The defendants and their families, however, maintained their complete innocence
throughout the years, stating they were wrongfully convicted by a corrupt judicial
system.
Then, further developments arose that pointed to suicide as a potential cause for
Monfils' death.
Cinema Scholars own Glen Dower recently got to chat with the director of Beyond Human Nature, Michael Neelsen

, about the film, being the voice of the Monfil 6, the parallels with the O.J. Simpson trial, and a host of other topics. 
Interview
Glen Dower:
Mr. Neelsen, how are you, Sir?
Michael Neelsen:
Good, how are you, Glen?
Glen Dower:
I'm really good, thank you. We are going to talk about your new documentary, Beyond

Human Nature. So, you were born in Milwaukee, Wisconsin. Your last feature, Last Day

at Lambeau (2012) was about how the people of Wisconsin turned on a local sporting

hero. And we have this picture. Do you enjoy exploring the dark underbelly of your

homeland?
Michael Neelsen:
Yes, the underbelly! They would love it phrased that way. Exactly. No, the fact that both

of my first two documentary films are on subjects like that is a total coincidence, the first

film we did, because we are diehard Green Bay Packers fans, me and my family. S

o we just started making that film when the whole Brett Favre saga was unfolding. And

then it was during the festival run of that film that we were approached by advocates on

behalf of the Monfils Six who wanted to have a movie made about that story. And we

weren't terribly interested in doing an advocacy piece, but we were interested in the

story. I was six years old when Tom was discovered at the bottom of the pulp vat, so I

don't remember the media coverage at the time. And so I was fascinated to explore and

then tell that story to a new generation of Midwesterners.
Glen Dower:
Yes, I was going to ask, why would this particular story, so you were approached. That's




really interesting.

I want to talk about a little about True Crime in general, then the documentary itself then

your approach to documentary-making. You and I are both kids of the eighties and

during our time growing up cop shows were huge, they were everywhere. Then after the

millennium, there was a surge in true crime and documentaries that really made an

impact once the streaming services took hold. Of course, we still have shows like the

CSIs but why do you think audiences and creators have turned to true crime for such

inspiration? Effectively creating a genre.
Michael Neelsen:
It's a great question! It kind of blew up when we were filming. Cause we started filming

this in May of 2014. So it was before even

Making a Murderer

came out or any of that

stuff. But you're right, I mean the original True Crime documentary,

The Thin Blue Line

by Earl Morris came out in the eighties. It's been a long time coming. Yeah, I would say

it's just the idea of truth being stranger than fiction and the idea of the genre of crime

being so

almost

like horror where it's a genre where no one wants to experience these

events themselves but to have the simulated experience through a film, through a

storyteller telling you this story, you can have that kind of cheating death euphoria. You

can feel what it might have been like to have been falsely accused of something or to

have been the investigator chasing a criminal that did it. So I think it's true that being

able to say, 'based on a true story', I mean, it's the reason the Coen Brothers put that

fake at the beginning of

Fargo,

right? Just being able to hint that this is true makes it

even more, and gives it more teeth, I suppose.
Glen Dower:
More meaty. Definitely. So, the structure of your documentary, I was watching with my wife,

we do not want to give too much away so we'll touch very briefly on what happens. But

there's a certain point where the story just changes with the reveal of the (spoiler). And

my wife said, well, why didn't they tell us that at the beginning? I said, well, the story

would be over in five minutes. It's how we got there that really matters. It's not exactly a

bait-and-switch scenario, as it were. But it's like you lead us, the audience through a

story where we believe, for example, those six guys are guilty, end of story. And then

we get the reveal, if you like, that only the victim could have done that. How do you

structure that? Is there a point where you feel as the director, this is when we are going

to reveal this point after we have revealed this other area?
Michael Neelsen:
Yeah. So I tried to tell it almost in chronological order. When the public learned certain

details, that's when I tried to introduce things. There was talk about certain points in the

original trial in 1995, but the specifics only really became a public conversation in 2015. 

So I tried to reveal it in the way in which those pieces came out. So once Keith Kutska's appellate attorney comes into the picture in the latter third or so of the film, that's what it's been like for Green Bay and for Wisconsin to hear the updates on this story in recent years and what's made it kind of fresh again in the public consciousness.
Glen Dower:
To reference the film also, the trial takes place at the same time as the O.J. Simpson

Trial. Do you think because of the O.J. trial, this case was not given as much, if any,

media attention as it did?
Michael Neelsen:
It's an interesting thing to speculate on. I mean, there's definitely a number of people

here who wonder that if O.J. hadn't been going on at that moment, that was the dawn of

Court TV. So would they have had to reach for something like the Monfils Six trial

because it was covered nationally? So if they hadn't had all their court reporters

throughout the nation booked up with something far more scandalous and celebrity

oriented, would they have all been on this? It's an interesting question because it

certainly was around here.
Glen Dower:
And even when the verdict was given in the O.J. case, as stated in the documentary

again, they say, well, if they're doing that, we can't be seen to be doing that too, as if

they're in a competition?
Michael Neelsen:
The competition. Yeah. And that's very cultural. That's a very 'Middle of the Country

Versus the Coasts' kind of thing. So the idea that a Wisconsin jury would watch a Los

Angeles California jury let off O.J. Simpson, you could, again, it's all speculation, but it's

totally reasonable to wonder whether or not they would just get a chip on their shoulder

about that and say, 'not here in Wisconsin'.
Glen Dower:
Yes, not here in Wisconsin. It's very intriguing. In the story itself, you had so many characters to play with, for example, you had some of the defendants, members of their families, the detectives who worked on the case, and the District Attorney. Then you one has of the main figures who did not contribute, Keith Kutska, who unfortunately just looks like a villain. He did himself no favors with that facial hair! But he is still serving time, is that correct?
Michael Neelsen:
Yes. And he's up for parole again this year. This is currently the 30th anniversary of

Tom being discovered at the bottom of the pulp, so it's back in the news around the

Midwest. And yeah, you're right. I mean the cast of characters, there is a

Fargo

element

to this where it's a very eclectic and kind of brightly colored cast of characters, so to

speak, where they're all slightly unreliable narrators too. I didn't get the sense that

anyone was bold-faced lying to me the whole time. But there are conflicting reports or

conflicting accounts of specific stories where both sides just can't be true. They negate

each other. So it puts the audience in the position of having to decide who they believe

between hopefully two characters they like, that they're watching, that they actually don't

have negative feelings towards. And I like complicated stories like that.
Glen Dower:
Were there some people you could not get or some people who wanted to contribute

but weren't allowed to? Did you have those sorts of roadblocks when you were

reaching out to get people involved?
Michael Neelsen:
Yeah, I mean, over the nine years we had to produce this, there were a number of

people who didn't participate. We did get Tom Monfils, the victim's brother Cal. And he

features prominently in the film and is almost the protagonist by the end to me. But his

widow Susan basically does no media, which I totally understand. But she hasn't done

anything since then, essentially. So she turned us down. We were turned down by

another character, David Weiner, who isn't even brought up in the film because it's such

a strange subplot that you could look up yourself, anyone reading this. But it would add like an hour to the movie or be a part of a solicited series. But it was crazy and we would've loved to have had him, but he turned us down. And then maybe the most interesting one, just from the context of the movie itself, is Brian Kellner. So the Star Witness who ends up passing away. He died right before we started filming, so we were going to be interviewing him and then he passed away. If he had just lived a little bit longer, we would've had him in this film and telling his story himself, which would've been fascinating.
Glen Dower:
Speaking about that, so the film comes in just under two hours. Was there any

discussion about making a limited series or just in two parts? Or is it always going to be a

self-contained story?
Michael Neelsen:
We had the film finished more or less how it is in 2020. And then the pandemic kind of

screwed up our plans for release. So we spent about a year or so, a year and a half

developing it as a four-part limited series for networks. And we had a couple of networks

that were interested that said, they kind of kept us on the hook of, hey, we're interested,

we're interested, but then never really came home with something for us. And so at a

certain point, like I said, we got to the 30th anniversary, this is a movie, but it's also real

people's lives. It felt like we couldn't hold it any longer. We can't wait on the networks

forever. We decided to release it as is and move on to our next project.
Glen Dower:
Let's talk about the archive footage, the dramatizations, and the really beautiful stylized

animations you utilized, why did you use those at various parts in the storytelling

process?
Michael Neelsen: 
For the reenactments and the animations, I tried to have a general philosophy of the more contested the account is, the more abstract I wanted to make it. So I wanted to make it feel foggier, more hazy, perhaps occasionally, but then other times by just switching to animation, animation's just inherently less real looking the way we did it. So when we're getting to one of the most disputed accounts in the whole story, whether or not there was a reenactment of the murder at a local pub, that scene we wanted to make animated because it's so contested, we don't know really what happened there, if anything. We kind of tried to have that gradient of – if all sides agreed on something, that was probably the clearest thing we could film in live-action and not really have any haziness to it.
Glen Dower:
Also, the way we filmed the interviews. In the past interviewees would look and answer

to someone off-camera, talking heads. But in the majority of today's documentaries – it's

down the barrel. Why do you think that's become such a trope that is inherent in all

documentary-making now?
Michael Neelsen:
Well, we're all ripping off the same guy, Errol Morris. He was the first filmmaker to do that kind

of on-access eye contact interview for a film. And it just makes it so much

more intimate when we're talking to people about such high-stakes stories that were so

lacerating for them. I didn't want to have the, what would you call it, the intermediary

character, just off-screen if they're off access. The audience, whether they're thinking it

or not, is very much aware there's a third person in the room that they're talking to with

this, you know, hear my voice occasionally because I think the interaction lends

something. But other than that, they're telling the audience directly and that feels more

human, and I feel like makes the emotion that much more palpable.
Glen Dower:
Very effective. In this story, do you feel you are shining a light on the justice system? Are

you shining a light on small-town conspiracy theories? We imagine documentaries usually

show different areas of society. Did you have another intention or are you focusing on corrupt law or conspiracies, and what do you take away from it yourself?
Michael Neelsen:
It could be any of those. For myself, I approached it less to find the truth. I don't think

documentary filmmakers are actually the best people to do that. Even though there are a

lot of documentary filmmakers who try to take that on. I think that's often at times a

mistake. We're not trained to do that in the same way other people are. We're trained to

tell stories and empathize with our characters and listen to them. So my goal was

to better understand why this case, why is the story that we're still writing massive

articles about in the Midwest and America here 30 years later. In November, a huge

retrospective was written and published in USA Today. For some reason, this case

holds on to the popular imagination in a way that other cases don't.
Maybe it's the salacious nature of a man being found at the bottom of a paper pulp vat

with a jump rope tied on his neck attached to a 50-pound weight.

Or maybe it's

something more like what I feel coming out of this experience, which is no matter where

you can't come down on this story, whether you believe it was murder, that six of his

coworkers did this and then were convicted and none of them spoke about it, but they're

just staying silent. Or if you think it was suicide and he killed himself this way, no matter

what you think, there's an aspect of it that just feels beyond human nature, hence the

title. It just feels like it's not possible that somebody would do these things. And so for

me, what I come away with after making this film is that perhaps human nature

encompasses more than I thought possible, that something happened. And no matter

what it was, it's crazier than I thought people would actually be.
Glen Dower:
It just goes in so many different directions, so many different layers. It's certainly an

experience, definitely.

The next project you've mentioned, so are you getting away from Wisconsin or are we




staying at home?
Michael Neelsen:
Haha! It's a good question! Initially, I'm producing another one that I'm not directing right

now that has a tangential Wisconsin connection, but not entirely. But yeah, I'm hoping. I

lived down in Austin, Texas for four years, and I would really like to do something in

Texas there. There's a specific flavor to that that I would love to do. But no, the most

immediate next thing I'm working on is that other documentary. We've been filming that

since 2015. It's a music documentary about Clyde Stubblefield, the original drummer for

James Brown, who is the most sampled drummer in hip-hop history. You've heard him a

million times and you didn't know it. I've known that, yes. But he never got any royalties

because he wasn't credited at the time in the sixties. So he moved to Madison,

Wisconsin, and died there in around 2017 or 18. And the director of Trevor Banks grew

up knowing him as a grandfather figure. So he's the perfect person to tell this story. He

lives in Brooklyn now, and we're hoping to finish that sometime in the coming year.
Glen Dower:
Well, I look forward to that. Mr. Neelsen, it's been a pleasure and I look forward to

talking to you again about your next documentary, that sounds fascinating. Take care,

Sir.
Michael Neelsen:
You too! Thank you.
Beyond Human Nature

is available on digital platforms now.