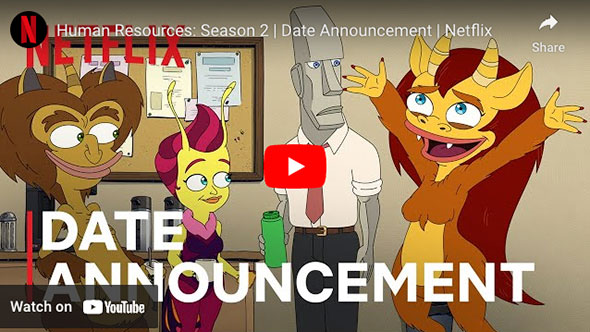 Dancing With the Stars
After a one-year experiment that saw "Dancing With the Stars" move from the ABC network to the Disney+ streaming service in an effort to pull in younger viewers, Disney has opted to move the competition series back to ABC next season.
The initial shift was done by executives at the now-defunct Disney Media and Entertainment Distribution (DMED) division, many of whom are now gone in the months since Bob Iger returned. Episodes will still be available to stream on-demand on Disney+ and next-day on Hulu. [Source: Vulture]
Mock The Week
Former "The Daily Show" host Trevor Noah is moving from Comedy Central to executive producing a weekly comedy program on Amazon Freevee – a U.S. remake of the long-running British series "Mock The Week".
The half-hour program combines elements from talk shows. stand-up comedy and improv games and set two teams of comics against each other in a bid to satirize current news events and popular culture. Production will begin in 2024, with a host to be announced at a later date. [Source: Variety]
Human Resources
Florence Pugh, Miley Cyrus, Eugene Levy and Isabella Rossellini will join returnees Hugh Jackman, Rosie Perez, Henry Winkler, Thandiwe Newton, Jemaine Clement, Bobby Cannavale as guest stars in the ten-episode second season of Netflix's adult animated series "Human Resources".
The series returns on June 9th and follows the creatures that help people through the awkward journey of puberty and the hard life of parenthood. Even as they assist their human clients, the hormone monsters, depression kitties, shame wizards and other creatures lead hilarious lives of their own, both in and out of the office.
The Simpsons
Disney+ has released the poster for "Maggie Simpson in 'Rogue Not Quite One'," a new animated "The Simpsons" short film that will premiere on Disney+ this Thursday to celebrate Star Wars Day. The short sees Maggie commandeering Grogu's hovering pram and taking it to a squadron of Imperial TIE fighters.
From Springfield to a galaxy far, far away. Maggie Simpson in "Rogue Not Quite One" is streaming May the 4th on #DisneyPlus. #MayTheFourthBeWithYou pic.twitter.com/iFT8rSVjhM

— Disney+ (@DisneyPlus) May 2, 2023
The post TV News: Stars, Mock, Human, Simpsons appeared first on Dark Horizons.