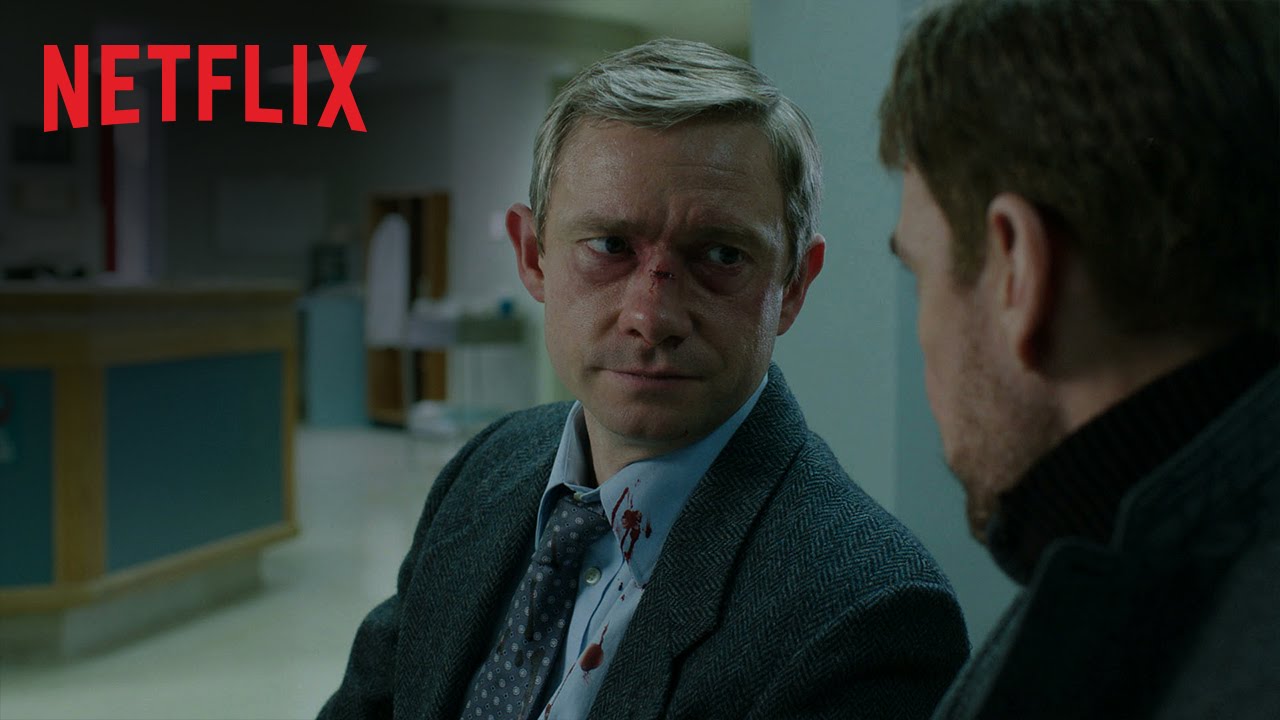 Cinematic universes don't always require the presence of capes, superpowers, or characters with multi-film story arcs. Some can utilize the oeuvre, tropes, and genre created by a filmmaking team. The Coen Brothers have made 18 films since 1984 and, in the process, have created their own genre and their own cinematic universe.
Overlooked characters become the center of absurd plots and transform into heroes; hilarious miscommunication highlights the ridiculousness of language with playful, rhythmic dialogue that gets better with repeat viewings; black comedy mixes with Jewish myths and existential philosophy; and shocking, brutal violence punctuates these stories while simultaneously keeping them grounded.
Showrunner Noah Hawley (who also created Legion) utilized this cinematic universe when he created season 1 of Fargo in 2014. In it, Hawley used tropes, dialogue,scenarios, and scenes from other Coen Bro's films by remixing them into a singular, stand-alone story. He would create three more such seasons in the years following.
This first season has a direct connection to the eponymous 1996 film, though the connection isn't revealed until the middle of the season. Though cinematic universes work (or get tied down by) connecting characters to other events from past films, Fargo doesn't prioritize this. Other seasons of the show have more tenuous connections to previous seasons and, instead, rely on callbacks and similar tones of past Coen films. Each season tells it's own story.
In season one, we see insurance and travel salesman Lester Nygaard (Martin Freeman at his bumbling, emasculated best) become entangled with Lorne Malvo (Billy Bob Thornton at his most droll, misanthropic best), a hitmanwho gets stuck in Bemidji, Minnesota. Bodies pile up in the first episode, thus pulling in deputy Molly Solverson(Allison Tolman) and Chief Bill Oswalt (Bob Odenkirk). The stacked cast also includes Colin Hanks, Keith Carradine, Kate Walsh, Oliver Platt, and Joey King. Even smaller parts are filled with a few other Coen-verse regulars, like Stephen Root, while also including a few hilarious cameos.
As events go from bad to worse, those well versed in the Coen-verse can nerd out with callbacks to Miller's Crossing, A Serious Man, or other lesser-known Coen Bro's films. And those not familiar with their films can still appreciate these 10 episodes for what they are: a brilliantly conceived revival of what made the eponymous 1994 film Oscar-winning. Season one received 15 Emmy nominations and won three: Outstanding Miniseries, Outstanding Directing, and Outstanding Casting.
Season one is mostly well written and plotted, though one subplot becomes distraction from the rest of this season's mayhem. The acclaim from this season earned Hawley the ability to make three more seasons, each with a unique plot and countless callbacks and utilizations of Coen-verse tropes. Almost a decade later, Hawley is preparing a fifth season with a similarly stacked cast, and, assumedly, more remixing of tropes and situations that will keep Coendevotees salivating and jumping out of their seats when a call back to Raising Arizona or Blood Simple appears.
All episodes of season one are currently streaming on Huluor FXNOW.
—Eric Beach