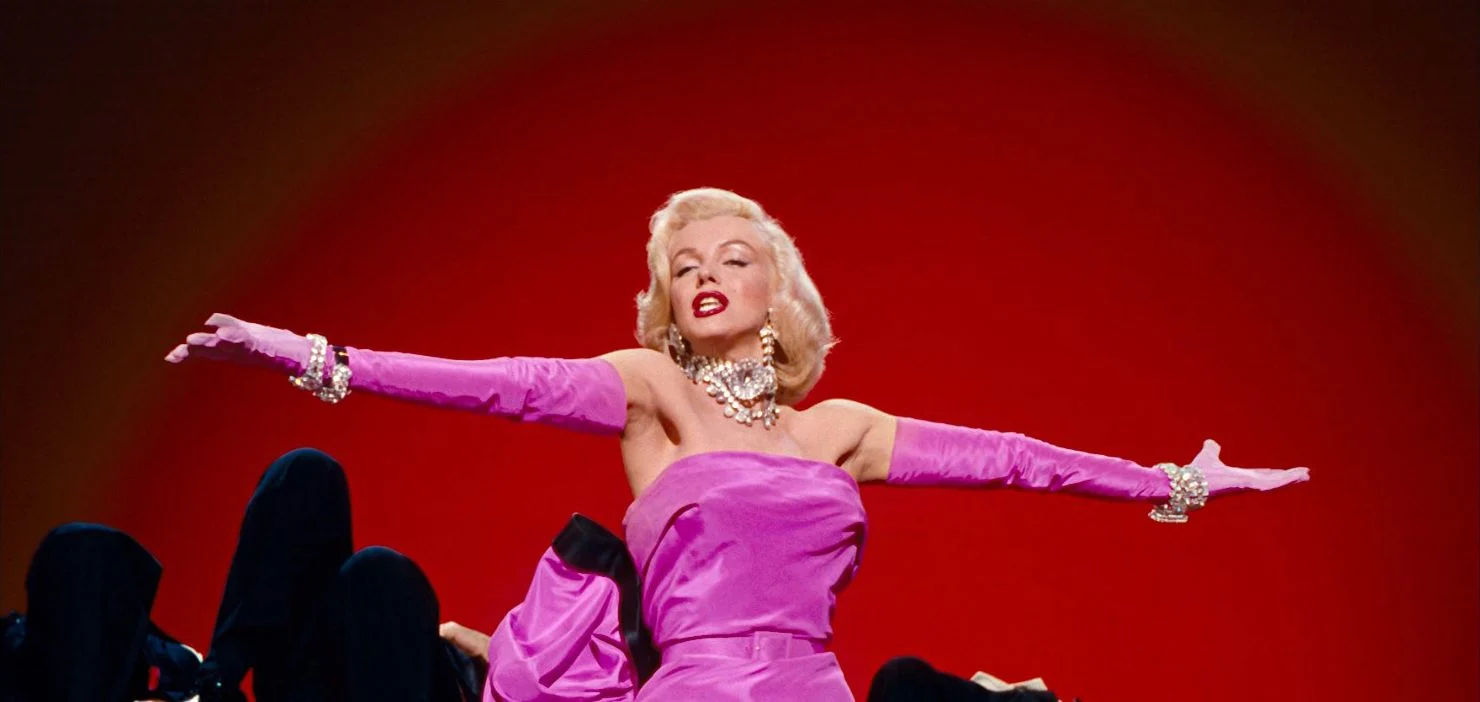 There's just under a month left in this year's classic film reading challenge! You have until September 15th to read and review so there is still plenty of time. And if you can't finish all 6 don't sweat it! Read as many as you can. And more importantly: have fun.
Congratulations to Chris and Chuck who have already completed the challenge! Robert, Andy, Greg, Jess and Alejandro are our current leaders.
We currently have over 60 reviews submitted. The first round-up of reviews went up last month and this current round-up features all reviews submitted since then.
Now onto the reviews:
Aimee on Goodreads
"This teen nonfiction title describes how in 1947 the government committee, The House Un-American Activities Committee (HUAC), questioned 19 men working in Hollywood about their involvement with Communism… Photographs and other documents from the time add interest."
Blacklisted!: Hollywood, the Cold War, and the First Amendment by Larry Dane Brimner
Alejandro on Goodreads
"Fernández's life is worthy of a biography studying all aspects of his successful, tragic life. That work doesn't exist. But I'm hoping short works such as this one continue to shed light on the need for one."
Emilio Fernández: Pictures in the Margins by Dolores Tierney
"Wilson covers a lot of ground in her writing and one can sense the huge amount of research and work she put into the book."
A Life of Barbara Stanwyck: Steel-True 1907-1940 by Victoria Wilson
Andy of Journeys in Darkness and Light
"An amazing work of crime fiction… There's nothing slick or flashy about the novel. But it all feels authentic."
The Friends of Eddie Coyle by George V. Higgins
Angela of The Hollywood Revue
"On the whole, the book — like the movie — is light and pure fun; often laugh-out-loud funny.Gentlemen Prefer Blondes by Anita Loos
"I'd been wanting to read the novel version of Now, Voyager for a long time and I couldn't be happier that I finally did so. It's been a real pleasure to spend so much time with such a thoughtful, beautifully told story."
Now, Voyager by Olive Higgins Prouty
"For those in the camp of having seen the movie many times, the differences between the book at the movie are enough to make things interesting without deterring too much from the core story. And for those who have either never seen the movie, it's simply a very solid and engaging story."
What Ever Happened to Baby Jane? by Henry Farrell
Brittaney of The Story Enthusiast
"Sadly, Gavin Lambert's biography is one of two written about Norma Shearer. It's not tragic because it lacks in any way, but because Shearer deserves much more attention than she has received."
Norma Shearer by Gavin Lambert
Carl of The Movie Palace Podcast on Instagram
"the book is incredibly successful at bringing Elvis to life by placing him within his proper cultural context."
Last Train to Memphis: The Rise of Elvis Presley by Peter Guralnick
"Taken together, Guralnick's books on Elvis are a monumental achievement that capture the nuances and contradictions of a man who is too frequently subsumed by the larger-than-life aspects of his own image."
Careless Love: The Unmaking of Elvis Presley by Peter Guralnick
"a fictionalised account of the making of Billy Wilder's Fedora (1978), which was the veteran director's penultimate film… this is a delightful book that I can't recommend highly enough."
Mr. Wilder & Me by Jonathan Coe
Chris of Digging Star Wars
"lovingly written by a knowledgeable classic film aficionado."
Memorable Supporting Actors and Actresses from the 1930s to 1950s: Book 1 – A Through I by Gary Koka
"If your faith is important to you and you love movies, too – this book is for you."
Reel Spirituality by Robert K. Johnston
Chuck on Goodreads
"There are definitely other books that may delve more deeply and critically into Hitchcock's life. However, this book provides an entertaining and informative overview on Hitchcock that is sure to delight many who are fans of his films."
Alfred HITCHCOCK: Master of Suspense by Noël Simsolo and illustrated by Dominique Hé
"Anyone who likes digging into the details of film noir or classic films from this era will want to read this book. I enjoyed taking a stroll through the galleries of this virtual art museum."
The Dark Galleries: A Museum Guide to Painted Portraits in Film Noir, Gothic Melodramas, and Ghost Stories of the 1940s and 1950s by Steven Jacobs, Lisa Colpaert
"One of the best things about the book is how Macor puts the reader virtually on the set as the movie is being made. It is one of the most detailed accounts of the actual filming of a classic film that I have read."
Making The Best Years of Our Lives by Alison Macor
Greg on Goodreads
"what you get in this book is the life story of a brilliant and very complex artist, narrated by a master storyteller. It is such a unique autobiography, as it is written and structured so similarly to the best of his screenplays…"
The Magic Lantern: An Autobiography by Ingmar Bergman
"Such a unique and fun angle on the final years of one of the funniest men that ever lived. The author certainly had a front row seat for the period of Groucho's life that hasn't made it into other books."
Raised Eyebrows: My Years Inside Groucho's House by Steve Stoliar
Jess of Box Office Poisons: A Classic Movie Blog
"More than just a thorough story of her career, this truly captures the full life story of Doris Day."
Doris Day: Her Own Story by A.E. Hotchner
Image Source: Box Office Poisons
"Every last sentence is written with that characteristic everywoman sensibility that she carried with her on screen and on stage."
Ginger: My Story by Ginger Rogers
John on Goodreads
"A concise well-written story – like so many other of his books on Hollywood by Scott Eyman"
20th Century-Fox: The Complete History of Hollywood's Maverick Studio by Scott Eyman
"Despite those plot stretches (it is a "suspense thriller" after all), it is a short, brisk, action-filled novel…"
The 39 Steps by John Buchan
"it's a time capsule and look into the days of an early industry and how it fit into the urban landscape of a time long ago."
Silent Visions: Discovering Early Hollywood and New York Through the Films of Harold Lloyd by John Bengtson
Letícia from Cine Suffragette
Image source: Cine Suffragette
"Showing a deep understanding of what was going on in the world, Robeson took the stand and stood for his beliefs in this book." 
Here I Stand by Paul Robeson
Molly of Classic Mollywood
Image source: Classic Mollywood
"The way Finler goes through stills history (which also includes glamour shots done in studios) is fascinating. He breaks down the book by different eras and by different types of stills work. The pictures he uses to help get across his points are STUNNING!! 
Hollywood Movie Stills: Art and Technique in the Golden Age of the Studios by Jeff Finler
Raquel of Out of the Past
"The Savvy Sphinx is richly rewarding. I came away from the book feeling like I just graduated with a degree in all things Greta Garbo. Reading this book cover to cover will take a while as there is quite a lot to take in and absorb. But it's well worth your time."
The Savvy Sphinx: How Garbo Conquered Hollywood by Robert Dance
Robert of Robert Bellissimo at the Movies
"This is an incredible book. I devoured it."
FUN CITY CINEMA: New York City And The Movies That Made It by Jason Bailey
"I had a fun time reading this book… it's a really enriching experience."
Rebecca: BFI Film Classics by Patricia White
"This is one of the best "Making Of" Film books I've ever read and I highly recommend it. It's not just for film fans or fans of the film but for anyone because it's a highly engaging story full of struggles, conflicts, humour and much more!"
Ryan's Daughter: The Making of an Irish Epic by Paul Benedict Rowan
Sarah on Goodreads
"I really like Old Hollywood biographies that give a nice balance of personal life and information on the making of each of their films, and this biography fit that bill perfectly."
Mean…Moody…Magnificent!: Jane Russell and the Marketing of a Hollywood Legend by Christina Rice
Shawn of The Every Cinephile
"Tracy Goessel's meticulously researched biography The First King of Hollywood gets to the heart of how Fairbanks built his effusive screen image and in turn played a pivotal role in establishing Hollywood as the pristine moviemaking capital of the world."
The First King of Hollywood: The Life of Douglas Fairbanks by Tracey Goessel
"Golden in her biography does a good job contradicting these myths while also highlighting Gilbert's unique talents and exceptional on screen performances." 
John Gilbert: The Last of the Silent Film Stars by Eve Golden
"Wynne relies heavily on oral history accounts and stories to recapture how it was to work on aerial stunts during the classic era. Even if it's not always clear how reliable these firsthand accounts given by stuntmen decades later are, these anecdotes are easily the most entertaining part of the book."
The Motion Picture Stunt Pilots and Hollywood's Classic Aviation Movies by H. Hugh Wynne