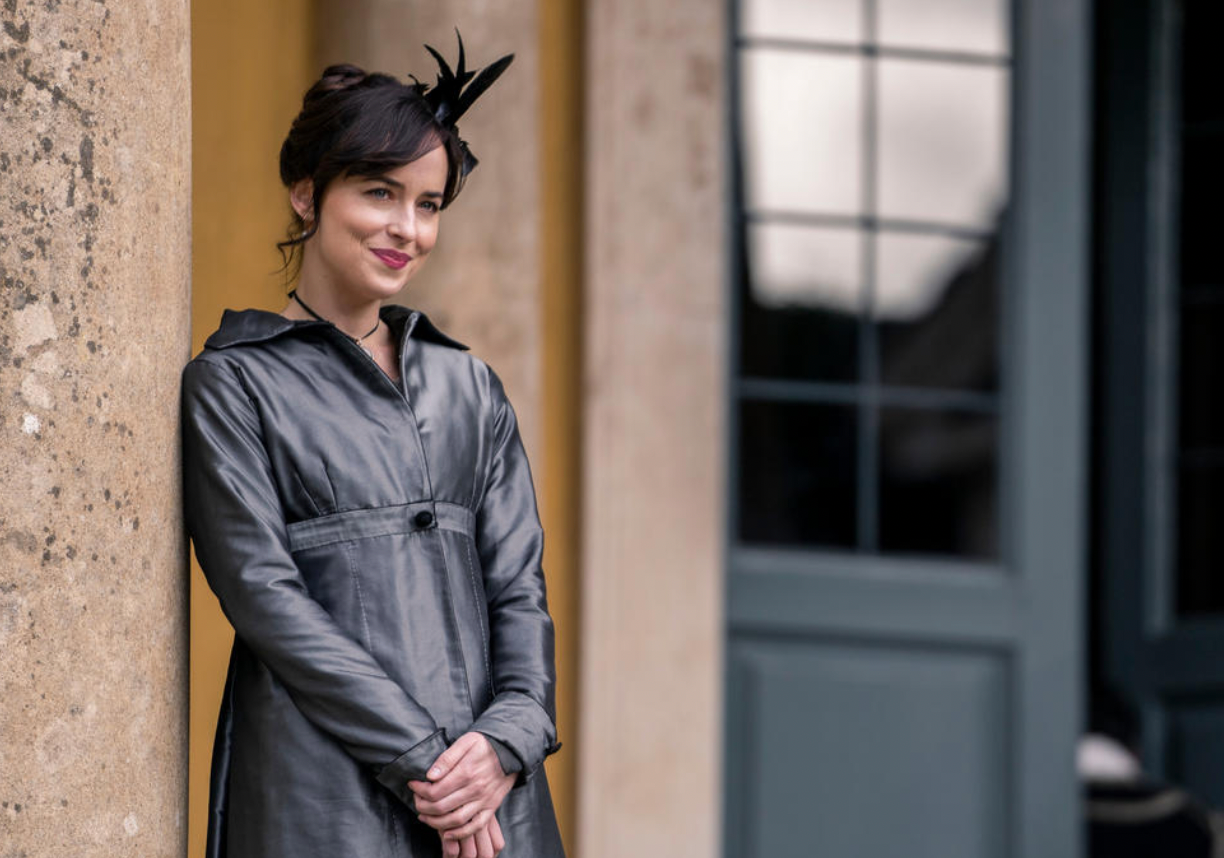 Jane Austen comes to Netflix with Persuasion, the latest from director Carrie Cracknell.
The last of Austen's novels but far from the most adapted, the story follows Anne Elliot, an unmarried middle child who's practically an elder in her late twenties. She was engaged years before to Frederick Wentworth, a man she loved, but her family convinced her to break off the engagement because of his lack of funds. When the two are reunited sparks fly again, but Anne's family, who are just as messy and persuasive as ever, remain against the match.
While this film sticks to the story Austen spun, there's some modern flair added that you can see in this trailer. The direct addresses to the camera are new, which will make this an odd mix of period comforts and contemporary quirkiness for Cracknell to handle. She's not the most seasoned of film directors, either, as her previous credits are all for filmed stage productions.
Another oddity here is star Dakota Johnson, whose skill can't be questioned but her believability as a woman in the 1800s can. Then again, this movie isn't going for a studious adaptation, giving way to some casting choices you don't normally see in Austen adaptions. Henry Golding as a rival for Anne's attention is another good example, while Richard E. Grant, Cosmo Jarvis, and Nikki Amuka-Bird also co-star.
Janeites may have some newness to acclimate to, but the core of Austen's timeless stories should make this a sturdy adaptation.
Persuasion is directed by Carrie Cracknell and stars Dakota Johnson, Henry Golding, and Cosmo Jarvis. It will be released worldwide on Netflix on July 15th.
How different do you think this adaptation will be from its source material? Let us know in the comments!
Does content like this matter to you?
---
Become a Member and support film journalism. Unlock access to all of Film Inquiry`s great articles. Join a community of like-minded readers who are passionate about cinema – get access to our private members Network, give back to independent filmmakers, and more.
Join now!