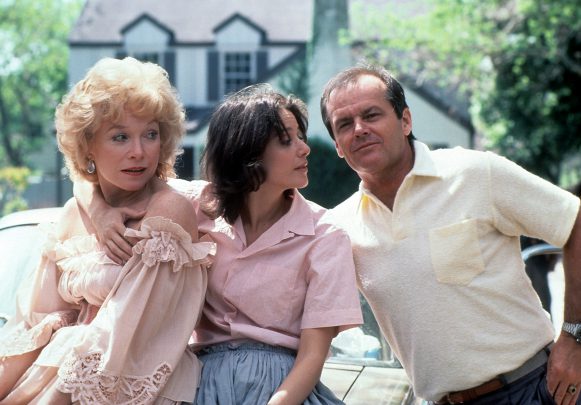 Howdy folks! The Flickchart Texas BBQ Road Trip is firing towards the end. We're near the back portion of our trip and we begin the end with our final foray into Houston.
Stop#34: Houston, Roegels Barbecue
When we began our trip to Texas's space city, we were in the glitzy, new, college-kid area of Houston. Now, further west and north, we visit a spot that's home to many immigrants. It's full of strip malls with businesses run by a variety of ethnic groups, many of whom hail from Africa and Asia, and it's thanks partly to these demographics that Houston is one of the most culinarily-diverse cities in Texas.
The food riches of the area are worthy of many other articles, but this is a BBQ series, so we're limiting ourselves to a spot in the neighborhood called Roegels Barbecue. Though this iteration of the restaurant was opened by Russell Roegels in 2014, Roegels has been barbecuing for a lot longer than that. He began learning how to smoke meats with Bodacious BBQ in Longview (a future destination for this trip), and later moved to Houston and opened up Baker's Ribs with his wife. The Baker's branding ended and Roegels took a break, but he then returned to the same location and opened a new spot.
Leaving his own mark on Texas BBQ was part of the goal. The restaurant serves up plenty of traditional offerings, from briskets to sausage to ribs. But Roegels also specializes in creating his own dishes to add to the story. A special on my visit was ox-tail, smoked and covered with a red wine reduction sauce. He makes his own sides recipes and deserts as well. I tried some of everything I could on my visit, aiming to get a wide sampling of his work.
I tried brisket, jalapeño and cheese sausage, chicken breast, potato salad, mac and cheese, and bourbon banana pudding. The sausage was perhaps a tad dry, but the cheese was ample and it had just enough pepper to create a pop, though perhaps it could have used just a little more spice. Smoked chicken is not always a choice item, but here it's tender with a well-seasoned skin that creates a unique bite.
The brisket was sliced thin, smoked well, and left tender and fatty. The bark was uniquely peppery and thick. This was a succulent brisket, and while not among the very best I've had, it is still up there. The potato salad was a wonderful mayo-based one with ample dill seed, and fans of that style will not be disappointed. The mac-and-cheese used white cheese and small clamshell pasta, making for a rich and creamy bite. The bourbon banana pudding didn't disappoint, with the bourbon flavor front and center. The portion served was a bit large, but it's hard to say no to such a great desert.
I award the brisket 4.5 slices out of 5, the sausage 4 links out of 5, and the chicken 4.5 clucks out of 5. I award Roegels Barbecue Co. 4.5 smokers out of 5!
Though half of the film takes place in Iowa, it is a back and forth work that cuts between two characters, one of whom is located in the Houston suburbs. Specifically, Shirley MacLaine's character lives in the River Oaks community of Houston, of which Roegels is a mere twelve minute drive away. This is as close to on-point a location as it gets.
James L Brooks's drama about a mother and daughter's relationship over time threatens to be a bit too slight. MacLaine's character is widowed and fends off several suitors, and loneliness, in Houston after her daughter gets hitched to Jeff Daniels and moves in Iowa. Though acted well by MacLaine and Debra Winger, much of this story feels somewhat rote and underdeveloped.
We are shown the highs and loves of life through Winger's character. She goes through all the stereotypical experiences of cheating spouses, existential crisis, the hard work of raising children, and learning to appreciate her mother's own attitudes. Meanwhile, MacLaine deals with her end of the aging spectrum, alongside Jack Nicholson as a ruffian ex-astronaut who lives life his way.
This film is known for its final act, which lives up to the promise of big emotion. Despite rather plain-Jane characterization, it somehow doesn't matter, as the film depicts devastatingly well the sorrow of losing a loved one too soon. Brooks' understated delivery of a scene where Winger speaks with her young sons is a masterclass in sadness.
Terms of Endearment can pull the heartstrings like a master puppeteer when it counts. Nicholson and MacLaine wield their unique charismas to form an unlikely pairing that works quite well, and MacLaine and Winger's own real-life conflicts help fuel a relationship that feels genuinely strained. Despite my feeling rather bored with it in the first half, I couldn't help but shed tears by the end. That's a testament to Brooks and the cast.
With an astronaut character and a sense of the malaise of the Houston suburbs, Terms of Endearment is a suitable Texas film.
Does anyone eat BBQ?
Though it is difficult to tell, one of the supper scenes with a charmingly awkward Danny DeVito seems to feature something that looks like brisket.
Texas Film Chart
The Last Picture Show
No Country for Old Men
Rushmore
A Ghost Story
Blood Simple
The Tree of Life
Boyhood
Paris, Texas
The Right Stuff
Lone Star
Chef
Bernie
Apollo 13
The Texas Chain Saw Massacre
Leadbelly
Krisha
Tender Mercies
Dazed and Confused
Dallas Buyer's Club
JFK
The Sugarland Express
Terms of Endearment
The Best Little Whorehouse in Texas
Planet Terror
Frank
Whip It
Natural Selection
This is Where We Live
The Junction Boys
The Alamo
Song to Song
Outlaw Blues
Selena
Nadine
Texas BBQ Chart
Franklin Barbecue
Pinkerton's Barbecue
Terry Black's Barbecue
Pecan Lodge
Stiles Switch BBQ
Valentina's Tex Mex BBQ
Hutchins Barbeque
Joseph's Riverport Bar-B-Que
Corkscrew BBQ
2M Smokehouse
Vera's Backyard Bar-B-Que
La Barbecue
Hays Co. Bar-B-Que
Roegels Barbecue
Tejas Chocolate + Barbecue
Smolik's Smokehouse
Louie Mueller Barbecue
Miller's Smokehouse
Lockhart Smokehouse
Heim Barbecue
Truth Barbeque
Fargo's Pit BBQ
Gatlin's BBQ
City Market
Baker Boys BBQ
Kreuz Meat Market
Stanley's Famous Pit BBQ
Micklethwait Craft Meats
Payne's Bar-B-Q Shak
The Pit Room
Cooper's Old Time Pit Bar-B-Que
The Smoking Oak
Heavy's BBQ
Harris Bar-B-Que
Join us again next time for more delicious smoked meats and fantastic Lone Star cinema!