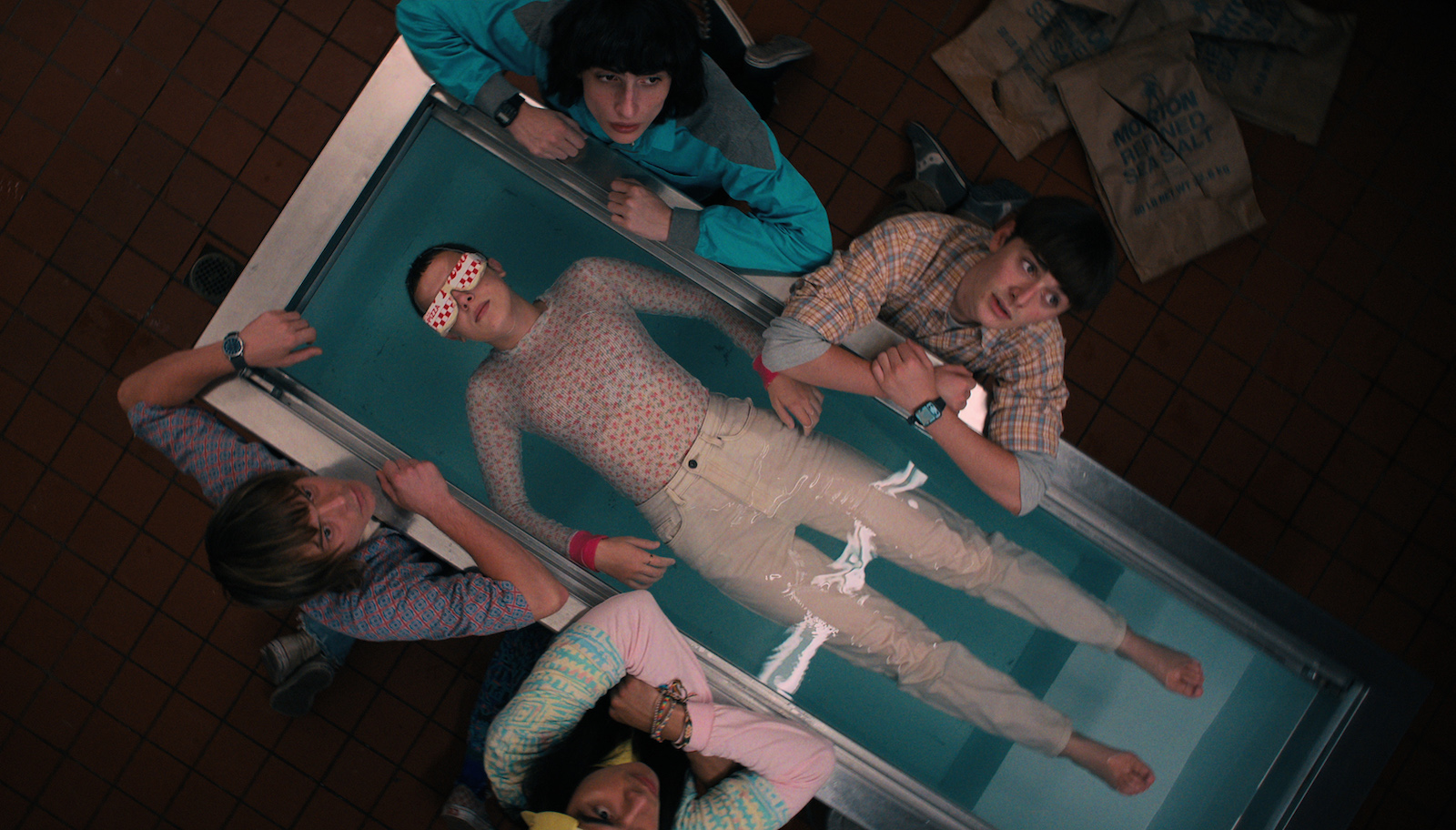 David Harbour has suggested that Stranger Things is one of the many productions set to resume right away now that the actor's strike is resolved.
"Harbour… enthusiastically conveyed his eagerness to return to Hawkins, Indiana. He emphasized a keen sense of urgency, suggesting that production might start up again in as little as a couple of days, when he was asked what was first on his post-strike schedule. After all, he also has the small matter of a massive Marvel blockbuster in the form of Thunderbolts on the horizon."
Speaking of the SAG-AFTRA strike being over, many actors are anxious to share trailer links and other promotional material on social media now that they're free to do so.
"It's hard to deny the excitement that's been expressed, as everybody involved is clearly feeling joyful at getting back to work after a multi-month absence. It remains to be seen what effects the strike will end up having on the industry—there were literally reports out today about the majority of scripted content getting officially bumped to 2024 due to strike-related delays—but for tonight, the mood seems to be genuine elation."
The Incredible Hulk director Louis Leterrier recently opened up about his clashes with the late William Hurt on the set of one of the earliest Marvel superhero films.
"'William Hurt didn't want the mustache to act him out. The size of the mustache was a discussion,' Leterrier said. 'But sometimes he and I clashed. You have two types of actors. You got your partners, your best friends that you have to cajole all day, and then the people who like to have these arguments. They feed off that. That's how he worked.'"
From Rushmore's Rushmore Academy to, more recently, The Holdovers' Barton Academy, here are the best fictional prep schools you wish you could send your kids to.
"We've purposely left off any facilities with magic and/or nonhuman members because it's impossible to determine a school's worth when kids are constantly flying around campus or getting turned into vampires. You won't find Hogwarts or St. Vladimir's on this list, but you will find plenty of other prep schools that made sizable onscreen impacts."
James S.A. Corey, the author of The Expanse novels and producer on the popular Prime Video series, has announced a new space sci-fi trilogy with ancient aliens.
"Fans can look forward to the arrival of The Mercy of Gods, a space opera trilogy "that sees humanity fighting for its survival in a war as old as the universe itself," according to a press release from publisher Orbit. This book will kick off the Captive's War trilogy, and it will be released August 6, 2024."
The post Link Tank: Stranger Things Final Season Resumes Production appeared first on Den of Geek.