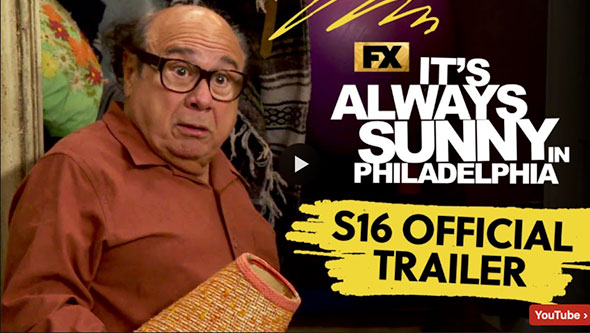 Based on a True Story
Peacock has set a June 8th premiere date for the entire run of the limited series "Based on a True Story," an eight-episode darkly comedic satire of the true crime genre which hails from executive producer and writer Craig Rosenberg.
The story follows a Los Angeles realtor (Kaley Cuoco), a former tennis star (Chris Messina) and a plumber (Tom Bateman) who seize a unique opportunity to capitalize on America's obsession with true crime. [Source: Deadline]
Succession
Emmy-winning composer Nicholas Britell says the upcoming series finale of HBO's "Succession" will clock in at a feature-length 90 minutes long. Mark Mylod directs the episode, which will air on the Sunday May 28th – Memorial Day Weekend. HBO is not developing any spinoffs at this time. [Source: Variety]
The Clearing
Hulu has released the official trailer for "The Clearing," the upcoming Australian psychological thriller series based on J.P. Pomare's bestselling crime thriller novel. The series will start streaming on May 24th.
Teresa Palmer stars as a woman who must face her demons in order to save innocent children in a story inspired by real-life cults. Miranda Otto, Guy Pearce, Mark Coles-Smith and Julia Savage co-star.
It's Always Sunny in Philadelphia
FX Networks has released the official trailer for the sixteenth season of its long-running comedy series "It's Always Sunny in Philadelphia", including a tease of guest appearances by former "Breaking Bad" alums Aaron Paul and Bryan Cranston.
Mac, Charlie, Dennis, Dee, and Frank "yearn for the past as they attempt to survive in 2023" in the new season which is scheduled to make its return on June 7th on FXX with the first two episodes. That will be followed by a new episode each subsequent week with episodes available for streaming on Hulu.