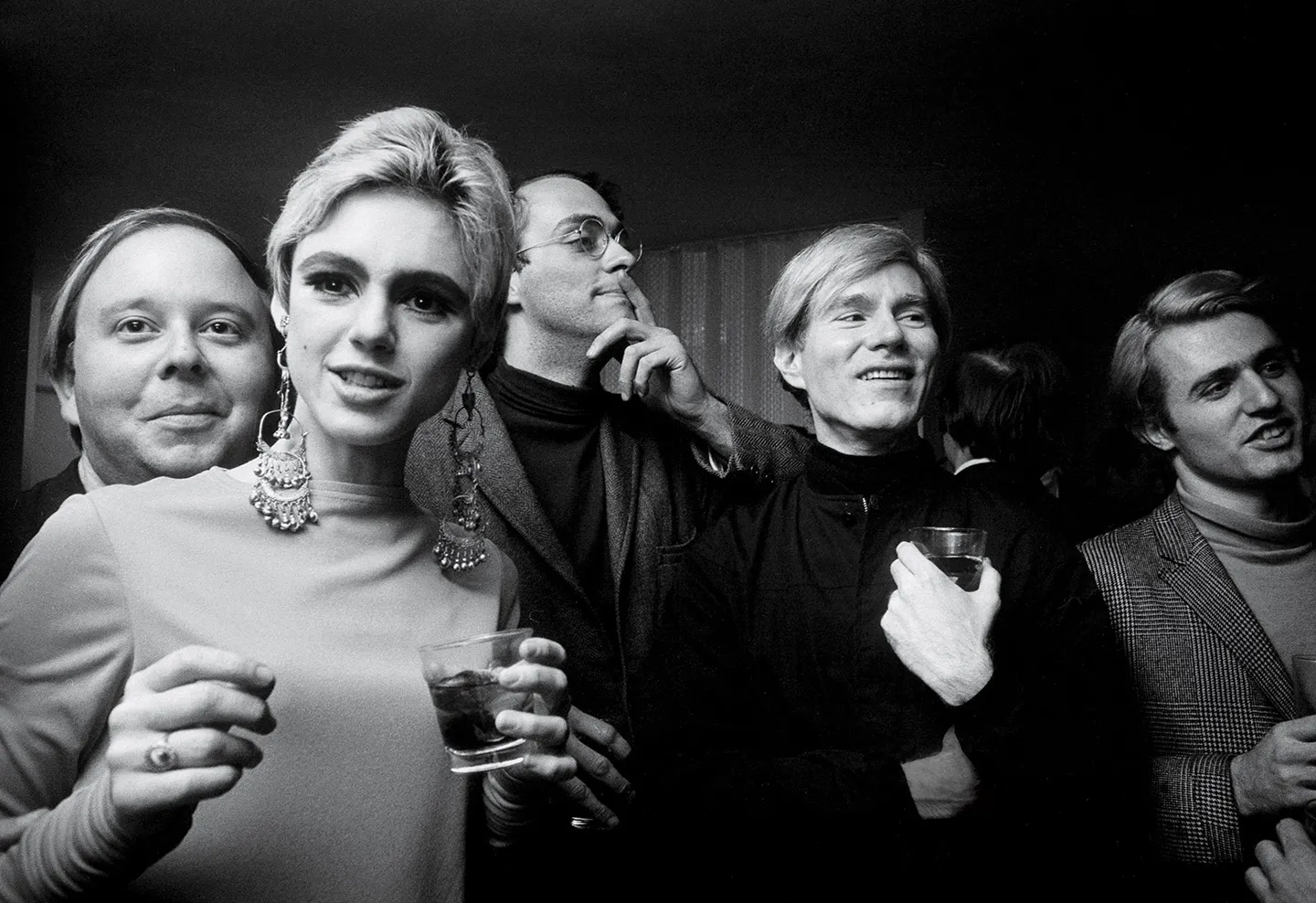 Early Years and Family
Edith Minturn Sedgwick was born on April 20, 1943, in Santa Barbara, California with blue blood coursing through her veins. Her paternal family, the Sedgwick's were American aristocrats. Thier origins in the New World dated back to the Massachusetts Bay Colony of 1936. Her maternal grandfather was Henry Wheeler de Forest, the president and chairman of the board of the Southern Pacific Railroad.
Sedgwick and her siblings had a strange and troubled childhood. This is especially true of her father who was a controlling, abusive, womanizer, by Sedgwick's account. One such example occurred when Sedgwick walked in on him having an affair with his mistress. When she confronted him about it he claimed that she had imagined it. He then slapped her and called a doctor to have her tranquilized.
Edie was essentially raised by nannies with strict rules developed by their parents. The Sedgwick children were raised on the family's California ranch with very little interaction with other kids. They were also raised with a strict worldview that they were superior to all of their peers. Additionally, their appearance was vital to success in life. This led Sedgwick to develop an eating disorder prior to reaching her teenage years. Subsequently, both of her older brothers developed mental problems with Francis Jr. committing suicide in 1964, and Bobby being killed in a motorcycle accident in 1965 on New Year's Eve.
"You live alone, creating your life as you go."

-Edie Sedgwick
As Sedgewick entered her high school years her parents decided to ship her off to boarding school on the East Coast. She attended St. Timothy's School in Stevenson, Maryland. Her eating disorder persisted while there, progressing into anorexia. By late 1962 her parents took notice of her drastic weight loss and had her committed to a mental institution. Sedgwick was placed in the care of Silver Hill Hospital in New Canaan, Connecticut.
Sedgwick Joins the Scene
Eventually freed from her psychiatric imprisonment and moved to Cambridge, Massachusetts to try her hand at being an artist under the guidance of her cousin, famed sculptor Lily Swann Saarinen. During her time in Cambridge, she became a part of the bohemian social scene of Harvard university.
On her 21st birthday, Sedgwick received an $80,0000 trust fund payment and immediately moved to New York City with plans to break into modeling. Not long after her arrival, Sedgwick attended a birthday party at producer Lester Persky's apartment for Tennessee Williams. This is where her life would begin to change.
Bob Dylan, Andy Warhol, and The Factory
At the party, she met Andy Warhol and they became fast friends. Sedgwick began to hang out at Warhol's studio, The Factory, located on East 47th Street in Midtown Manhattan.
After brief appearances in Warhol's movies Vinyl (1965) and Horse (1965), Sedgwick inspired Warhol to make a film series centered around Sedgwick. The first, Poor Little Rich Girl (1965) was shot in Sedgwick's apartment and showed her performing mundane tasks around the house. She followed the making of this movie with several that were conceptually similar to it including Kitchen (1966), Beauty No. 2 (1965), and Afternoon (1965).
"To play the poor little rich girl…Edie didn't need a script—if she'd needed a script, she wouldn't have been right for the part."

– Andy Warhol
The movies were shown in underground theatres and at The Factory, but made Sedgewick a pop culture icon, especially in New York, launching her modeling career. Perhaps the most widely known impact she had in pop culture was being the inspiration for the Bob Dylan songs "Just Like A Woman", Fourth Time Around", and "Leopard-Skin Pill-Box Hat".
"When I was with Andy Warhol I was dancing jazz ballet twice a day so I just wore my leotards and I knew I wasn't going to turn anybody on so I just trotted around in my leotards. When I went out on the street I'd put on a coat. But Vogue photographed me in leotards and a t-shirt as a new costume."

– Edie Sedgwick
Dylan and Sedgwick began to hang out during this period, though the true nature of the relationship is in dispute. Sedgwick would claim that they were romantically involved, something Dylan would refute saying she was basically a plutonic acquaintance as he was involved in a serious relationship with model Sara Lownds, who he would secretly marry within a few months of him meeting Sedgwick.
It was no secret that Dylan wasn't a fan of Warhol or The Factory. This led to conversations happening during the summer of 1965 which revolved around Dylan's manager Albert Grossman representing her.
By the end of 1965, Sedgwick and Warhol's relationship came to a non-amiable close, with Sedgwick demanding that Warhol never show her movies publicly again. She soured completely on both Warhol and The Factory by this time stating:
"These movies are making a complete fool out of me!"
In February 1966, Sedgwick learned of Dylan's marriage from Warhol via his attorney. Devastated to learn this, as she had dreams of being with Dylan, she became romantically involved with Dylan's friend Bob Neuwirth. This relationship would come to an end the following year due to her dependency on barbiturates.
Final Years
Sedgwick attempted to turn her newfound fame into a legitimate acting career in the mainstream. This included an audition for Norman Mailer for his play The Deer Park, in which she was unsuccessful.
She was however cast in Ciao! Manhattan (1972), which would be her final role. Filming began in New York City in 1967, Sedgwick was a full-fledged drug addict by this time, with increasingly erratic behavior. During filming, she accidentally set fire to her room at the Chelsea Hotel and was hospitalized for burns she receive during the incident. Filming was suspended indefinitely.
"The whole place turned into a gigantic orgy, every kind of sex freak, from homosexuals to nymphomaniacs, especially the needle and mainlining scene, losing syringes down the pool drains and blocking up the water infiltration system with broken syringes. Oh, it was really some night…Drinking, guzzling tequila, vodka, and scotch, and bourbon, and shooting up every other half-second, and just going into an incredible sexual tailspin. Gobble gobble gobble gobble. Just couldn't get enough of it. It was one of the wildest scenes I've ever been in or ever hope to be in, and I should be ashamed of myself. I'm not, but I should be."

– Edie Sedgwick on the filming of Ciao! Manhattan
Over the next Sedgwick was in and out of mental institutions and hospitals. She was also arrested for drug possession in her hometown of Santa Barbara.
In the summer of 1970, Sedgwick reached out to Ciao! Manhattan director John Palmer about finishing the movie. The cast and crew were reassembled and the movie was completed with shooting taking place around Los Angeles and Santa Barbara. During this time Sedgwick lived with Palmer and his wife. The film was completed in 1971 and released the following year.
Around the time Sedgwick reached out to Palmer, she became romantically involved with Michael Post, a fellow patient at the Santa Barbara Cottage Hospital psychiatric ward. This stemmed from her time there earlier that year. The couple married on July 24, 1971.
Sedgwick was sober from the time she began dating Post until a few months after their marriage. On November 15, 1971, after attending a fashion show that evening, she went home and fell asleep in bed with her husband. Edie Sedgwick died in her sleep from an accidental overdose of barbiturates mixed with alcohol that she had consumed that evening. She was 28 years old.
Sedgwick was buried in Oak Hill Cemetery in Ballard, California, not in the Sedgwick family plot in Stockbridge, Massachusetts.
If You Enjoyed This Article We Recommend:
Scholars' Spotlight: Brigitte Bardot (Click Here)
Scholars' Spotlight: Sharon Tate (Click Here)
If You Don't Want To Miss Any Of Our Content In The Future

Like Us On Facebook

and

Follow Us On Twitter

and Instagram
The post Scholars' Spotlight: Edie Sedgwick appeared first on Cinema Scholars.