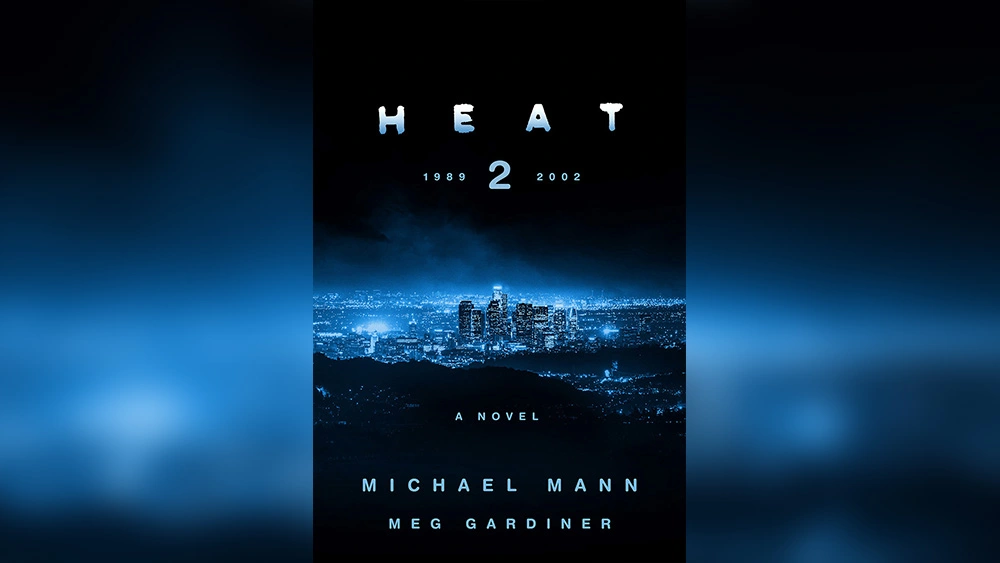 Director Michael Mann has revealed that he has a plan to turn his upcoming novel, Heat 2, into a movie.  The four-time-Oscar-nominated writer-director of The Last of the Mohicans, The Insider, Ali, Miami Vice, Collateral, and the original Heat teamed up with Edgar Award–winning author Meg Gardiner on the novel.
The book is released next month and is said to serve as both an immediate sequel and a prequel with sections taking place seven years prior to the 1995 crime thriller feature. According to the blurb – and spoilers here for Heat, as if you haven't seen it:
"One day after the end of

Heat

, Chris Shiherlis (Val Kilmer) is holed up in Koreatown, wounded, half delirious, and desperately trying to escape LA. Hunting him is LAPD detective Vincent Hanna (Al Pacino). Hours earlier, Hanna killed Shiherlis's brother in arms Neil McCauley (De Niro) in a gunfight under the strobe lights at the foot of an LAX runway. Now Hanna's determined to capture or kill Shiherlis, the last survivor of McCauley's crew, before he ghosts out of the city."
The novel heavily features Val Kilmer's character. No word yet on involvement from Kilmer or co-stars Robert DeNiro and Al Pacino. In an interview with Empire, Mann talked about the project:
"It's totally planned to be a movie… Is it a modest movie? No. Is it a very expensive series? No. It's going to be one large movie."
A quote that a number of outlets have pulled out is Mann talking about the sustained impact that Heat has had, versus his other movies:
"It's sustained in culture. It's known. I could delude myself into thinking that the whole world is familiar with it, but when you check out its prominence in home vid for over 20 years, this thing really has legs. People are still watching it, people are still talking about it. It's a brand. It's kind of a Heat universe, in a way. And that certainly justifies a very large ambitious movie."
Heat was a box office and critical success, frequently appearing on top movie lists and regarded as one of the greatest heist movies of all time. A 4K Ultra HD disc release is coming later this year.
Mann will work on Ferrari first, his long in the works biopic. Heat 2 is in bookstores on August 9th.
Check back every day for new content at Last Movie Outpost.
To like us on Facebook Click Here
To follow us on Twitter Click Here
See our YouTube channel Click Here
The post Mann's HEAT 2 To Be A Movie? appeared first on The Last Movie Outpost.