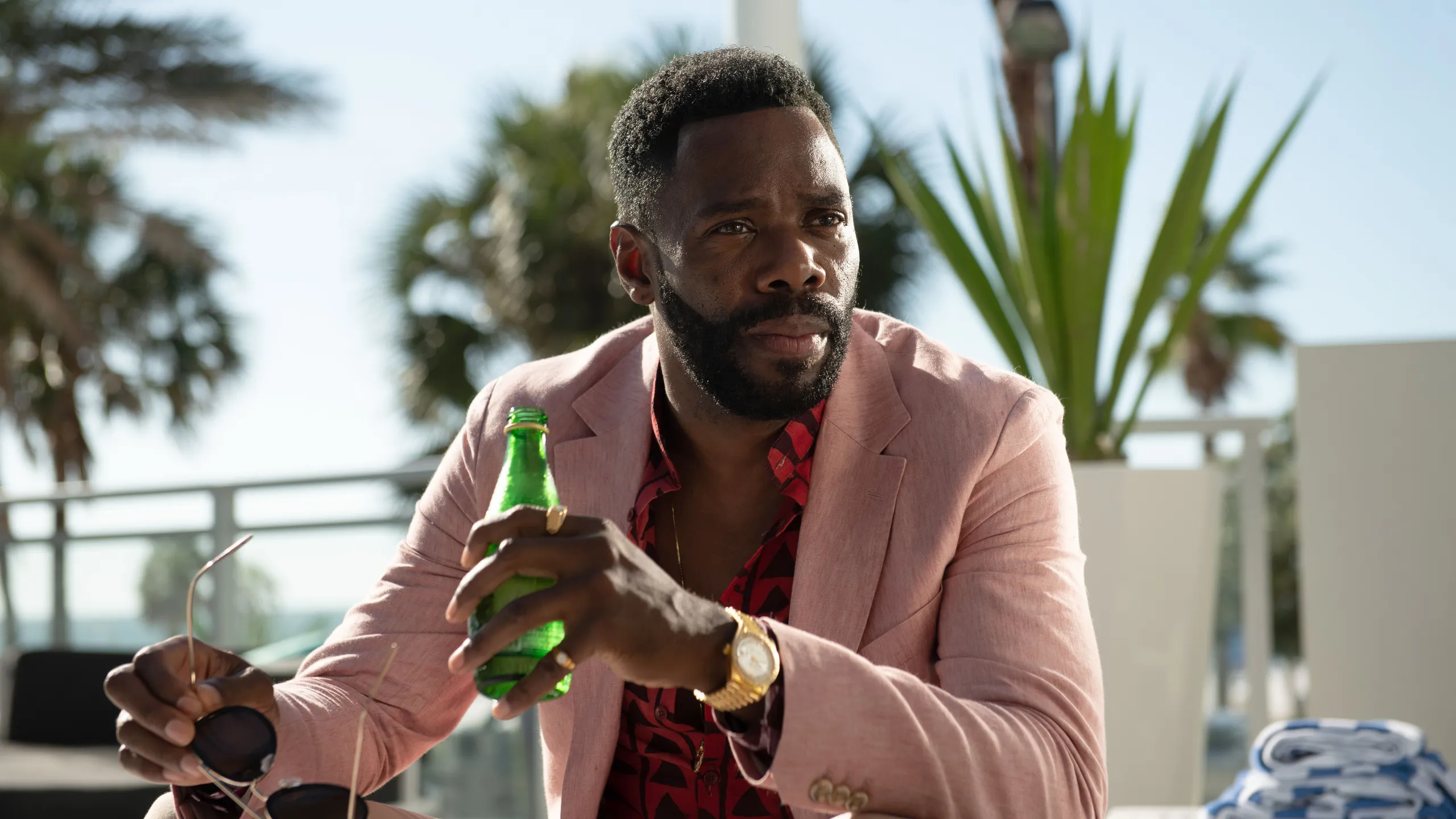 With the Oscars set to finally wrap up the 2021 Awards season this evening, it's worth looking past the politicking and star power of the major awards shows to what was truly the most outstanding performances of last year. Just as a broken clock is right twice a day, the Academy Awards sometimes get things right but more often than not favor history and campaigning into who walks away with the golden statue. I'm looking instead at the purity of the performance in question to name the 10 best performances of 2021.
There was no shortage of excellent performances to choose from and leaving Riley Keough's nasty turn in Zola, Alana Haim's star-making appearance in Licorice Pizza, Rebecca Ferguson's electrifying turn in Dune, or Ruth Negga's quietly devastating performance in Passing was tough. Hell, I would have even liked to nod to Jared Leto's hilariously over-the-top take as the flabby Paolo Gucci. But there could only be ten and here they are:
Rebecca Hall 'The Night House'
In The Night House, Rebecca Hall plays a new widow deep in the throes of grief. Terrorized by the memories of her dead husband, Hall gives an electrifying performance on par with some of the great horror turns of recent years. She channels the horror of grief without hesitation, sinking into an emotionally tumultuous reckoning with her fast deteriorating interior psyche as well as the supernatural great beyond.
Colman Domingo 'Zola'
45-year old Colman Domingo has quietly been amassing a majorly impressive list of credits in his 25+ years since breaking into the industry. In Zola, he plays an intimidating pimp known only as "X", who shifts between effortless charm and terrifying intensity on a dime. It's one of the most frightening performances of the year and feels like we're finally scratching the surface of the full spectrum of complexity that Domingo has to offer.
Agatha Rouselle 'Titane'
Tasked with one playing a complexly-written character that's equally protagonist and villain, French newcomer Agatha Rouselle astounds as a serial killer on the lamb in Titane. She's also pregnant with the child of an automobile. Make of that what you will. Rouselle helps transform what could have been distant and strange into something emotionally tangible and deeply felt. It's one of the year's most compelling performances in one of its best movies.
Troy Kotsur 'CODA'  
   Troy Kotsur may have entered the awards conversation as a total underdog but sometimes the world just gets things right. When Kotsur earned an Oscar nomination for his work as the blue-collar deaf father of an aspiring singer, the whole of the critical world celebrated. Kotsur offered one of the year's most quietly heart wrenching and sneakily hilariously roles and should absolutely be handed the win come Oscar night.
Renate Reinste 'The Worst Person in the World'
Renate Reinste became the talk of the town when The Worst Person in the World caught on with festival audiences for her brave, no-holds-barred turn in the Swedish anti-rom-com. Reinste plays a character who can be hard to love with the full range of human emotion – we empathize with her because we see into her selfishness and perhaps see a glimpse of ourselves reflected back. After all, we've all been the worst at some point or another, amiright?
Simon Rex 'Red Rocket'
Director Sean Baker has a way of directing non-actors, channeling the energy in a genuine manner that's often missed throughout Hollywood. And though Simon Rex has had his fair share of roles under his belt, he's never been anywhere near this good. As scumbag ex-porn industry insider Mikey Sabre, Rex offers an incredibly complex portrait of American masculinity, creating a motor-mouthed character who's both utterly despicable and still never-not-compelling. It was the finest male performance of 2021.
Kristen Stewart 'Spencer'
Channeling the camera-shy angst of Diana Spencer, Kristen Stewart sinks into very soul of the deceased Princess. Her turn is both riddled with crumbling interiority and complicated by external pressures. We see Stewart stew as she faces a royal family short on love and a public eye pressing in from every angle. Stewart waltzed into her first Academy Award nomination for the role and would be a deserving winner.
Riz Ahmed 'Mogul Mowgli'
Following his Oscar-nominated turn as a musician who faces a grave illness in The Sound of Metal, Riz Ahmed returns with what is an eerily similar role: as a musician who faces a grave illness in Mogul Mowgli. The circumstances are entirely different though: Riz is diagnosed with a degenerative  autoimmune disorder rather than going deaf. The film from Bassam Tariq digs into rapper Ahmed's ethnic roots to explore the tension between his cultural upbringing and professional aspirations in what can only be described as yet another raw star-making turn.

Ann Dowd 'Mass'
The ensemble of Mass offered what was easily one of the best quartet of performances of the entire year. Each and every performer added pathos and complexity to Katz' drama about the aftermath of a school shooting but none could outflank the reliable Ann Dowd. The always-talented Dowd gave one of her most reserved but potent turns yet in a role that asked a lot of her.

Vincent Lindon 'Titane'
For a movie that defies basically all rules of cinematic logic, Titane smuggled in two of the most potent, emotionally-charged performances of the year. French actor Vincent Lindon steps into the shoes of a grieving manly-man with a rare kind of tenderness, waffling between hawkish paternal instinct and something else entirely. It's an outstanding performance that never fails to both mystify and elicit audience's empathy.
Follow Silver Screen Riot on Facebook 
Follow Silver Screen Riot on Twitter
The post The 10 Best Performances of 2021 appeared first on Silver Screen Riot.