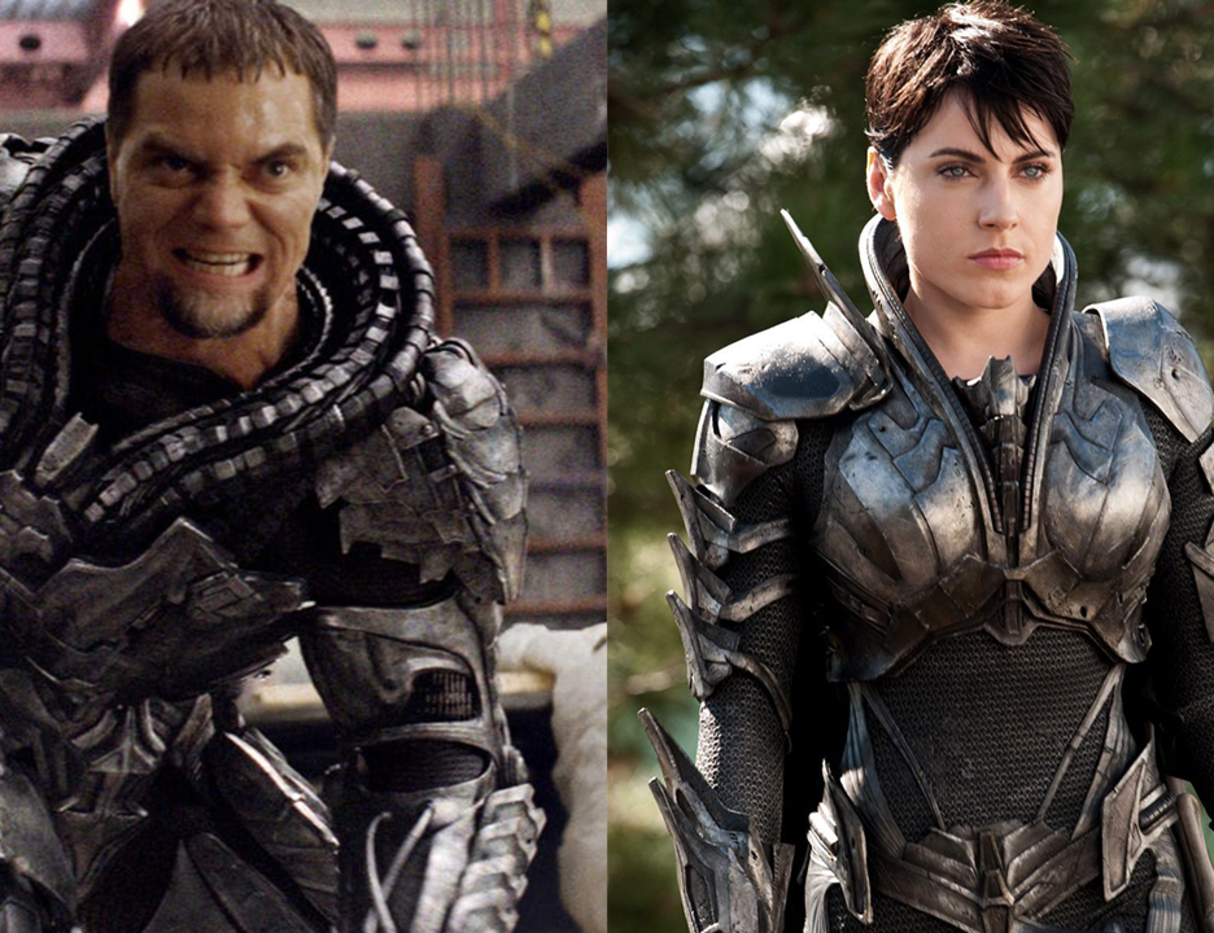 Warner Bros. issued a press release covering their 2022 slate and immediately some eagle-eyed observers noticed some interesting news buried deep within it. Michael Shannon and Antje Traue have joined the cast of The Flash. General Zod and Faora-Ul are in The Flash? That's not all. Keaton's Batman may appear somewhere else too.
The Kryptonians last appeared in Man Of Steel all the way back in 2013. Faora was sent into the Phantom Zone and Zod had a fairly definite end. A rubber model of Shannon was used for Batman Vs. Superman when his body was needed.
The Flash stars characters from the DCEU played by the same actors so it is clearly in the same universe, at least to start with.
We know The Flash also stars Michael Keaton as a version of Batman, and that Keaton is reprising his Bruce Wayne/Batman role from the Tim Burton movies.  Now he's confirmed for HBO Max's Batgirl movie as well. Leslie Grace is Barbara Gordon, so it's a good bet he will play the older Bruce Wayne as a mentor, maybe with a touch of Batman Beyond about it?
The Flash has wrapped filming so whatever the Kryptonians are doing is already in the can. That move is due November 4th, 2022, while Batgirl is currently in production in Scotland which makes us wonder if they are using the same sets and locations that were recently used for Matt Reeves' The Batman? Curioser and curioser!
That show is expected to have a late 2022 HBO Max debut, probably timed to compliment whatever Keaton's Batman does in The Flash.