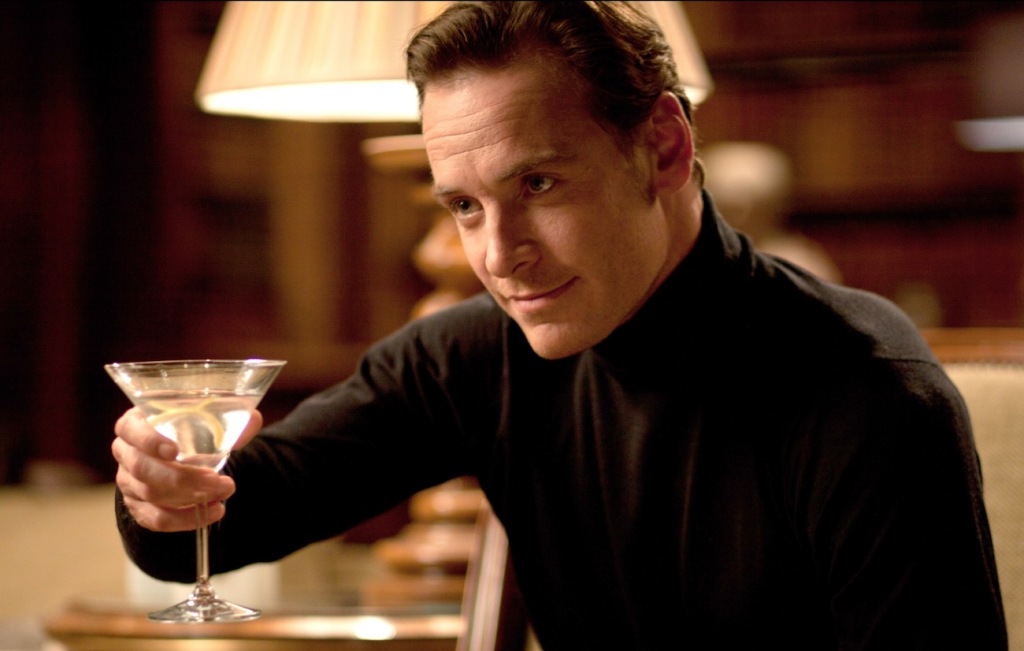 James Bond Will Return. It's a promise made during the ending credits of pretty much every 007 flick, but they felt especially poignant during the final scrawl of No Time to Die. Without getting into spoilers, one might wonder about the longevity of the franchise after an ending with as much closure as Daniel Craig's swan song. But while Craig's particular version of Bond has ridden off into the sunset, you can rest assured that… James Bond will return.
Hence the question now becomes not if Bond shall return—or if Bond should have a spin-off, as we considered here—but rather who should don the tux next? Well, we have some ideas, as does the internet, and we'll get into each of them below.
*Editor's note: James Bond producer Barbara Broccoli has already said, "[Bond] can be of any color, but he is male." We have taken those parameters into our considerations.
Henry Cavill
We start with an actor who has already openly campaigned for the role of 007, with Cavill recently saying, "If Barbara and Michael [G. Wilson] are interested in me in any capacity to be a part of their movies, then I would gladly have that discussion with them, and that would be something I'd be very keen to explore further." And at a glance, there's a lot of appeal for the Superman actor. Certainly more ripped than any Bond we would have seen before, Cavill's superhero physique has already squeezed into bespoke tailoring via Guy Ritchie's The Man from U.N.C.L.E. movie in 2015. Additionally, he's also played a Mission: Impossible villain, so why not go for the spy movie trifecta?
There's a lot of pluses in Cavill's columns on paper. And yet, we can't shake the suspicion that Eon Productions would not want an actor already famous for playing a character as iconic as the Man of Steel. More importantly though, and despite Cavill's dreamy countenance, the actor sometimes struggles with depicting a fuller range of emotional depth. He has swagger but can he do nuance? Cavill's Sherlock Holmes in Enola Holmes was particularly wooden, for instance. So it's hard to imagine him creating a compelling Bond who can stand apart, especially after Daniel Craig's multi-dimensional 007.
Michael Fassbender
In another life, Michael Fassbender would've been the perfect James Bond. Don't believe us? Check out his first 20 minutes or so of Matthew Vaughn's X-Men: First Class (2011). The amount of swagger and charisma he brings to the screen is magnetic (forgive the pun). So much so that Vaughn even dresses Fasbender in Sean Connery's famous gray suit from Goldfinger (1964) at one point. And that sequence where he confronts Nazis in Argentina? It gives even Craig's "blunt instrument" savagery a run for its money.
That movie was also 10 years ago, however, and Fassbender hasn't gotten any younger. At the current age of 44, he's still primed to play 007 for a few installments, but Eon has started quietly retiring their actors around age 50, with Pierce Brosnan being 49 in his last Bond outing, and Craig last doing the part on a set at age 51. Presumably, Eon will again want to cast a more youthful presence who can do the role for at least 10 or 15 years, which might age Fassbender out.
Idris Elba
Like Michael Fassbender, Idris Elba is perfect casting if not for the age issue. The Luther and Beasts of No Nation actor is impossible to take your eyes off of. Whenever he's on screen he commands complete attention, alternating between imposing and inspiring. Also unlike Craig in his pre-Knives Out roles, Elba's screen persona can often have a lighter touch and sense of humor about things. See his dryly amusing, and sometimes self-effacing, turn in The Suicide Squad for more.
But the actor also turns 50 next year, which is right around the point where Eon starts eying a younger crop of actors. Elba looks youthful for his age, but the idea of him pushing 60 by the time his third Bond outing would come around makes this a nonstarter, especially as the lower box office opening for No Time to Die suggest Eon should be looking for a face that younger audiences will not see their dads in.
Henry Golding
Speaking of younger actors who the next generation might arch their collective eyebrow over, here enters Henry Golding into the conversation. At only 34 years of age, he'd be the youngest Bond since Sean Connery and George Lazenby and could own the role for many years to come, even if his first outing didn't come out until 2024. More importantly, he is an undeniably charismatic presence who could bring back some of that old school charm which took a backseat during the Daniel Craig era.
The breakout star of 2018's Crazy Rich Asians, the British-Malayan actor has already proven he can be a smoldering heartthrob. See also A Simple Favor and Last Christmas for more. But he's also proven he knows how to lean into the nasty side of screen acting, and how to play someone who's a bit of a shit. Look no further than his vile turn in Guy Ritchie's The Gentlemen for evidence of that. Walking that line between swagger and sadism is the stuff 007 dreams are made of, and we already know he looks good in a tux.
Tom Hardy
One of the most popular actors in the James Bond conversation—at least among many elements of the press—is Tom Hardy. And why not, you might say? After all, didn't Hardy's Venom: Let There Be Carnage open bigger than No Time to Die at the U.S. box office?
Yes, it did. But do you honestly want a Bond who climbs into lobster tanks? In all seriousness, however, Hardy is a fantastic actor famous the world over for his electric and often eccentric performances. Which might be where he runs into trouble since he's probably too famous by Eon standards. The company typically shies away from casting actors with one iconic franchise already thriving—and technically Hardy has two, assuming he ever gets to play Mad Max again. When you also factor in Hardy's often controversial choices, especially when it comes to his broader and more commercial fare, then you have a recipe that may not pair well with this franchise's very traditional brand of gin. Although the idea of Bond sounding like Bane is pretty amusing…
Tom Hiddleston
Here's a bit of fun fan casting. Could Loki play Bond? The answer is, yes, although we base that more on Tom Hiddleston supporting work in films like Steven Spielberg's War Horse or even as American author F. Scott Fitzgerald in Midnight in Paris. Impeccably mannered and polished, he'd be able to remind us Bond was a gentleman before a blunt instrument.
Read more
Movies
James Bond Actors Ranked from Worst to Best
Movies
James Bond Movies Ranked From Worst to Best
That being said, we remain skeptical about Eon casting someone who's part of the most famous franchise in the world where he plays Loki on both big and small screens. See our doubts about Hardy above for more.
George MacKay
The breakout sensation of 1917 gained a lot of attention for his compelling performance as a young man desperate to deliver a message that would save the lives of thousands during the First World War. It's a phenomenal performance and speaks to a talent George MacKay has already teased in films like Captain Fantastic. He also may have an "in" with the series' producers given 1917 was directed by Skyfall and Spectre's helmer, Sam Mendes. So could the world be ready for its first ginger James Bond?
Who knows about that last bit, but with MacKay not yet even being 30, we suspect he's too young for us to find out right now…
Richard Madden
Here's an interesting bit of potential casting. Richard Madden, the once fabled "Young Wolf" and King in the North on Game of Thrones, has long appeared poised to become the next big thing, with George R.R. Martin even allegedly suggesting he might be 007 one day. Madden also had a brief but memorable role in 1917 to boot…
Already 35 and likely to be a few years more seasoned by the time the next Bond movie comes out, Madden is the right age for the series to start fresh with, and more importantly he is a damn fine actor, as fans of BBC/Netflix's Bodyguard can attest. As with Golding before him, he's shown a range between the suave and dreamy in Kenneth Branagh's Cinderella to the downright cold and manipulative in Rocketman, opposite Taron Egerton as Elton John. If Bond producers decide to remain loyal to a more traditional countenance for 007, we cannot think of a better or more charismatic actor ready to slip into the tux with a winning smile and a cold stare.
Regé-Jean Page
Here is the favorite, at least according to the odds makers in Las Vegas. The breakout star of Bridgerton who made millions of folks around the world swoon, one might wonder if Regé-Jean Page is the heir apparent for the role in much the same way that TV audiences expected Pierce Brosnan needed to be Bond after starring in Remington Steele. And on paper, it is enticing.
Read more
Movies
No Time to Die Box Office Opening Lowest for James Bond Since Casino Royale
Movies
James Bond Is the Last Truly Cinematic Franchise
Admittedly, the only thing I've seen Page in is some of Bridgerton, but his persona there was as smooth as a finely poured martini, and his gaze as piercing as a stiletto. However, he's still a bit on the younger side for a new 007. But to the producers that could be a plus since Page would certainly bring in a younger audience who were turned off by Craig's Old Man Bond film in 2021, as well as perhaps older fans who might be skeptical of Page's casting. With that said, we haven't seen enough of Page's work to commit one way or the other about the idea.
Dev Patel
Dev Patel has said he does not want to be James Bond, telling IndieWire just this year he'd worry about it being "tokenistic" casting. And while that does seem like a pretty definitive no, we also remember that Daniel Craig once told Barbara Broccoli and Michael G. Wilson that they've got the wrong man, and he couldn't possibly imagine himself as 007. And here we are 15 years later. To quote Sir Sean, never say never again.
Dev Patel would make a fantastic James Bond. Already having played roles originally imagined another way by their authors, such as David Copperfield and Sir Gawain, Patel has proven himself to be one of the most charismatic and charming English actors in his generation. If you've seen his Oscar nominated turn in Lion, or what should net him a second nod in The Green Knight, you'd also know he's a phenomenal actor who could bring as much weight or gravity to the role as Craig while also undoubtedly making it his own. For starters, he's already proven to have a great knack for comic timing and could easily reintroduce the forgotten playfulness of the series into the mainstream while never losing sight of a psychological reality which has become expected in the last decade. Plus, we already know he can handle those shirtless scenes.
Dan Stevens
One of the better English character actors in his generation, Dan Stevens would likely be a natural at playing Bond. We say this since he's so smoothly transitioned between other roles. Just look at his first breakthrough when he turned into a major television heartthrob thanks to his sensitive leading performance in Downton Abbey. Beloved for playing the tragic Matthew Crawley, he nonetheless walked away from the series to play a psychotic serial killer in Adam Wingard's hugely underrated thriller, The Guest.
Afterward, we've seen him do comedy, drama, a stint as a CG creature in Disney's The Beauty and the Beast remake, and even play a mutant in arguably the greatest TV series ever based on a Marvel comic book, Legion. Few of these roles have a lot of overlap, but he often can inhabit while looking cool or demented, as need be. One imagines he could bring such talent to bear on Her Majesty Secret Service. And hey, the public's already shown they love themselves some Blond Bonds.